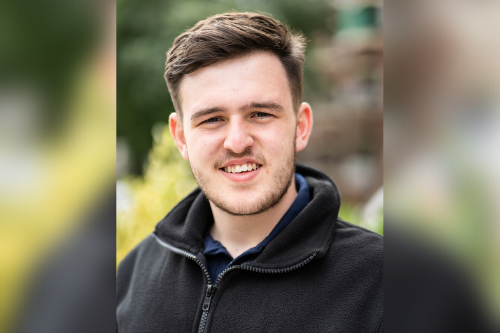 Read more: Swiss Re sees increasing demand for insurance protection
A significant part of the support that required by these communities is around the area of financial services, whether that's insurance products or digital payment platforms. Looking at the current picture of financial inclusion, he noted that in Africa, for instance, only 3% of the continent is insured, while there are 1.7 billion unbanked people in the world.
"When it comes to micro-insurance," he said, "we're really trying to focus on rural areas and provide a safety net for the people we work with across the wider space. There's a lot of different work going on around micro insurance, not just in Africa but also in Asia and Latin America as well. But there's a lot of room for growth and some really interesting start-ups that can hopefully make a big difference in the world by increasing access to insurance."
Farren highlighted how in a rural area the cost of a funeral can be ruinously expensive for a family, which can lead to them having to sell one of their key assets. Losing that income-generating asset will affect their future income and livelihood, which is an example of the safety net that a micro-insurance product can offer. On the health insurance side, if the main breadwinner of a family can't go to work that burden must be shared by the family. 'Hospital cash', which is probably the most popular micro-insurance product, effectively pays out a specific sum per day, usually if the policyholder goes to the hospital for more than two days.
"Then if you look at the agricultural space, which is probably the most interesting in micro-insurance, we're looking at crop, livestock and weather index products," he said. "And the United Nations Food and Agriculture Organization revealed that farmers with less than two hectares of land produce around a third of the world's food but they live in the areas most affected by climate change, and they have the least protection against those risks. So, you can see why it's really important to have that safety net in place."
Up until now, it has generally not been economical for insurers to provide such coverage to these regional businesses, Farren said, but that is rapidly changing given the role of blockchain and parametric insurance products.
The main barrier to micro-insurance uptake is the lack of education and trust around these services, he said, as many individuals or businesses may never have had a relationship with a financial institution before. Rural Inclusion does not offer insurance products itself but rather seeks to improve financial literacy and to work with providers to encourage them to develop human-centred products that are acceptable and appropriate to the micro-insurance marketplace.
Read more: Parametric insurance can help close global protection gap – Clyde & Co
"This is definitely an untapped market for insurance companies," he said, "as technology and micro-financing are already very popular in certain parts of the world and I think insurance is the next port of call. Even if you look at insurtech funding, away from micro-insurance, you can see that there's a massive increase, and there's been some strong funding for insurtech in Africa. That seems to be a really big trend at the moment and they're starting to get a lot of traction, so there's no doubt in my mind that those insurtechs that focus on inclusive and micro-insurance will follow that trend."
Rural Inclusion has only just launched and will shortly commence its pilot project in Uganda in a bid to understand the key issues faced by rural communities but already Farren and the non-profit's co-founder Joseph Lukwago have been pleased by the positive reaction they have had from the insurance market. It's great to see the community interest the initiative has generated, he said, and he is looking forward to forming strong partnerships within the market going forward.
"We've had some great uptake because the issue for a lot of insurers looking to get into this market is that it's very different from what they're used to dealing with," he said. "They need to understand the real risks and challenges so they can design products that will work and that will sell at the end of the day. So having a partner on the ground that is working in the communities, and working with NGOs across the piece, and across countries such as Uganda, is very interesting for them."