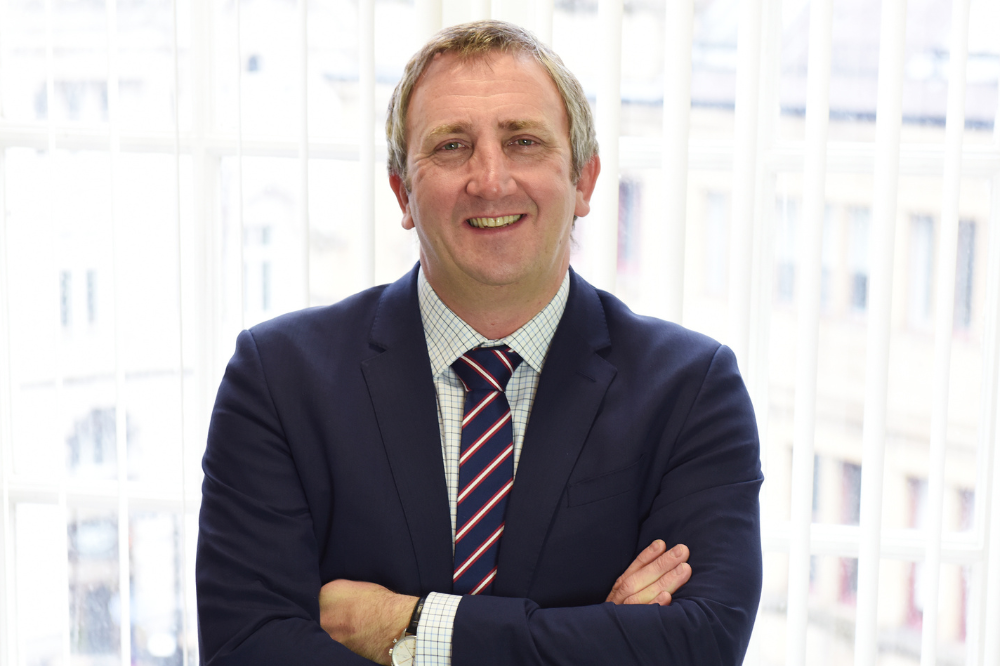 Read more: Worldwide Broker Network selects new director for board
Having enjoyed a career in insurance that has spanned several decades and seen him take on a variety of leadership roles, Latham is well-placed to appreciate that having the right culture and engagement is not just beneficial to your team, but also to your clients. Verlingue's position in the market is aimed at the large SME to small corporate mid-market space, he said, where clients want a good level of resources but also demand a high level of engagement and strong relationships.
Verlingue's dedication to understanding the unique needs of each of its customers and its bespoke approach to meeting those needs was reflected in its Investor in Customers Gold Award for 2021, he said, and the necessity of that approach is only gaining momentum.
"The Verlingue model has been the same, certainly since I joined [Finch as it was then] in 2012," he said. "But the importance of its differentiator has only increased and I think that's due to the market moving. There is a large number of clients that have always valued the consultative, risk-based approach, and the trusted advisor. I don't necessarily think that those customers have changed in their outlook but I think there are fewer [brokers] in the market able to deliver for those customers now."
To maintain the ethos that keeps Verlingue marching to the beat of its own drum can be a tough balance to strike, Latham said, as it is an ambitious organisation that is looking to grow but not at the expense of onboarding clients that don't align with its modus operandi.
"To tell potential customers that we don't think we're the right broker for them is often difficult," he said, "but it's also genuinely liberating to be in a position to say, "we don't really think our proposition matches what you're looking to achieve." That if this is a three-year round-robin to drive your insurance spend to the lowest possible price, then we're not your broker. But if you want longevity and you want somebody to understand your organisation and deliver on that understanding, then we are."
It's a model that has worked very well for the business to date, and Latham is confident that the future holds more of the same. In the market now, he said, you're seeing the consolidators start to consolidate each other which conveniently leaves a substantial gap for independent brokers to capitalise on – something Verlingue is keen to do in the mid-market space.
Examining what the future holds, he highlighted that though the broker's focus is on blending organic and inorganic growth, Verlingue will always "bet the farm" on organic growth. Organic growth is more certain, in a less certain way, he said, because while you have to win new clients, by exhibiting high levels of structured activity and having a strong proposition you are in a robust position for success.
Organic growth doesn't always come in a straight line, he said, at times you're more successful than others but over the course of a year, it tends to level out. Verlingue is keenly targeting growth in its employee benefits business, which, Latham noted, is probably the fastest-growing element of the Chartered broker. Its corporate versus employee benefits divide is about 80:20 at the moment, he said, but the team is looking to increase that to 60:40 by the end of 2024.
Tying together a strong employee benefits and corporate offering elevates both, as Verlingue's first conversations with clients are about understanding the risk in their business – and people risk is always high on the agenda. To ignore that to get to a standard insurance solution is negligent, he said, and the business is always looking for ways to bring those elements together as a single proposition rather than distinct silos.
Read more: Andy Fairchild on why he's so positive about the future of the independent broker
"We do want to supplement that growth through acquisition but [our] acquisition appetite is narrower than most," he said. "It has to be around a client base, which is mid-market, small corporate. And it has to be talented individuals, who want to become part of our project and part of our family."
That family emphasis is critical to Verlingue, Latham said, and it is always working to reach those individuals within the business who still feel like employees rather than family members. A key element to creating the kind of culture that encourages individuals to build long-term careers comes down to getting the acquisition piece right – not just by buying the right businesses but also by integrating them with care and consideration.
"We want to ensure that the way we do acquisitions has people come in and feel part of the family, not feel acquired," he said. "We took perhaps longer than most to integrate the Finch and IBC Group businesses because we have [the internal] strapline that 'we want you all to come through this process with a smile on your face'. The pace of change has to suit all different people, so we aren't in a hurry."
For Verlingue, the right acquisition is about a mixture of client segmentation, the incoming talent and the location of the business. The broker currently sits in the north-west, south-east and London and it's keen to establish a presence in both the Midlands and the south-west. It's flexible as to what that expanded geographic presence will look like, however, as it's also open to going where the talent is and developing its own team and opening its own new offices rather than being dependent on potential vendors.
"We're thinking that the latter is probably going to be more likely," he said. "So, as talented individuals become disillusioned with maybe the consolidators or the globals, we hope to offer them a long term alternative for them to become part of our family."
2022 is already on track to be a busy but exciting year for the Verlingue team and its strategic development centres on four key pillars – organic growth, continued team development, extending its geographic reach and maintaining its ongoing focus on operational efficiency.
"Those are the four most important pillars and we are excited about them," Latham said. "But we'll look at our organic model first and foremost as I think that that's what gives us the sustainability going forward. Any acquisitions of teams or businesses coming in will supplement that plan as opposed to necessitating a need to replan.
"I think if we focus sustainable growth with the right clients and with the right people, it creates a lot of freedom for us to the other things. I do fear that some of our competitors in the market, particularly the consolidators, don't really have a distinct client proposition that their clients and their colleagues can rally around. And I do feel that if you put too much emphasis on acquisition, then the mothership can lose its trajectory."