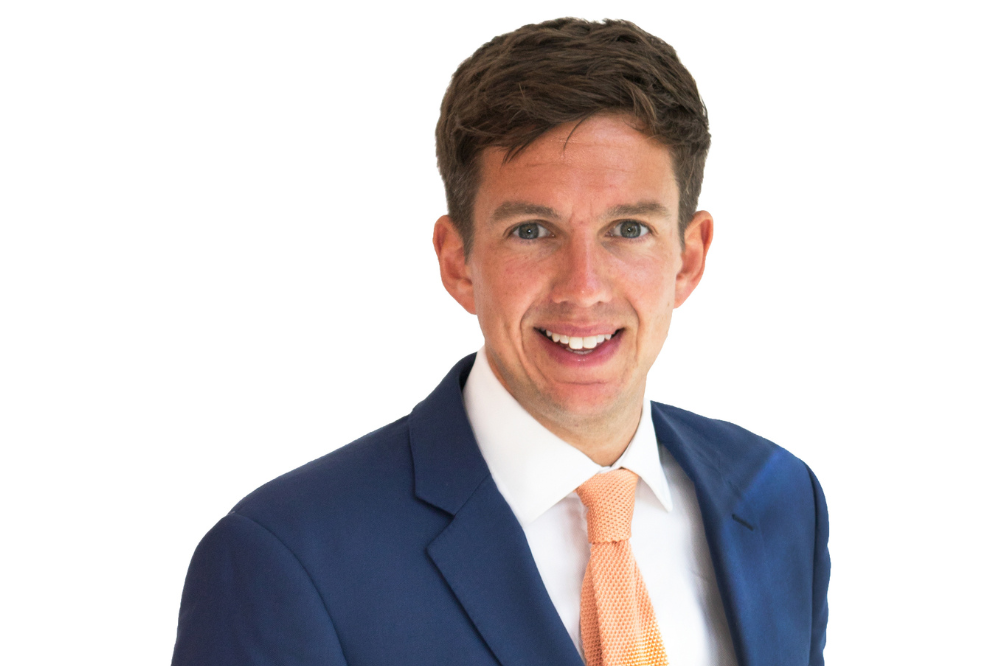 Read more: Miller boosts sports business with acquisition of Henner Sports
"If I go back to the last Women's World Cup, that got a lot of attention, and it was a big catalyst for interest in how the women's game is developing, with athletes getting more attention and more commercial endorsements," he said. "People were recognising it and, from a grassroots level, it was becoming more accepted that there is a pathway for girls playing football. You can start playing girl's football and then progress into being a professional within the ladies' game."
A decade ago, women's football was predominantly a part-time profession, with a few exceptions, he said, with as many as 70% of players operating on a part-time basis. Now that's flipped around, with as many as 90% of players across the two leagues now considered to be full-time professionals. This is coupled with the fact that in the last five years, increased numbers of players now have sports management representation.
"There's more of a requirement for agents in the ladies' game now," he said. "That's not just because their earnings are going up… but also become some of these women are being considered for commercial endorsement opportunities, so they need the right people around them to help them put that in place.
"[These changes] seem to be happening quite fast and this year you had the WSL being televised on Sky Sports, which is a big accolade for women's football because now they're getting more exposure. Prior to that, they were drip-feeding a lot of content online… Now being televised means you're going to get more people watching the games and attending the games and it's going to go upwards from here."
From the insurance side of the equation, Rainford said, as the earnings increase there's more of a need for support and protection and the increased uptake of sports management representation is bringing financial services such as insurance and wealth management into the eye-line of women players. This is something many will be considering for the first time, which is why Miller is dedicated to providing thought leadership and insight into the ins and outs of obtaining the right cover.
"Football is very much a dressing-room mentality," he said. "The players speak to each other and they are speaking about who has cover, and whether they should have it as well. They want us to talk to them about it and we're just going to get more and more of that word-of-mouth approach. I'd go so far as to say, we're insuring roughly 25 female footballers at the moment but in the next year or so, that will quite easily be 50 and it will continue to go up from there."
Read more: Players' union calls for change, assists uninsured female footballers
In terms of the challenges impacting the women's football insurance space at this time, Rainford highlighted that while female players' earnings are increasing, they're still very far off reaching pay parity with their male counterparts. The recent announcement regarding the US women players was a historic moment, he said, and it will be interesting to see whether the English women's game looks to leverage it to its advantage. However, as it stands in the English game it is likely still many years away from being comparative.
"Naturally the sums insured amounts that the men are covering themselves for compared to the women are quite drastically different," he said. "At the top end of the Premier League on the men's side, you've got players that insure themselves for £10 million to £20 million, relative to their respective income. Now on the female side, the sums are nowhere near as big as that. To put it into perspective, the largest sum insured we've done is £1 million and, on average, most female footballers probably take anywhere from £100,000 to £300,000."
That point that Miller looks to drive across to players, Rainford noted, is irrespective of whether they are male or female, or what they're currently earning – they need to understand and protect their full earnings potential. That's why the insurer works so closely with young players, their parents and their management to inform them of the need for protection in the event that their careers are, unfortunately, cut short.
Looking to the future of women's football, Rainford is positive about the trajectory it is taking – as evidenced by the rising number of athletes Miller itself is insuring. The trend is going in the right direction, he said, and with the WSL now being televised, that's only going to accelerate. TV is and always has been where the money is in football, which will be reflected in the player's salaries going forward – particularly as more women's games start to be televised.
"Already this is being reflected in people's [awareness of the teams]," he said. "We've got a few women we insure in the Lioness squad and I think a lot more people know who these individuals are now. Going back pre-World Cup, if you asked your average person they might be able to name one, maybe two female players. Now a lot of men and women in the younger generation are able to name maybe five players, which, again, has really come on quite a bit from where it was."