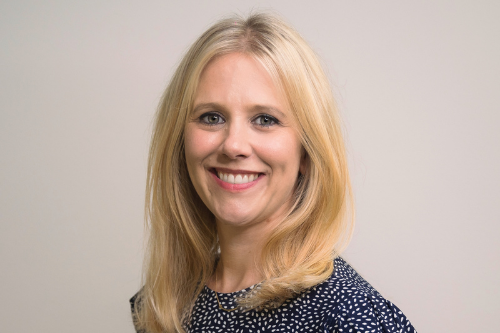 Read more: The Insurance Octopus appoints long-time executive to top role
When she left university, Bush moved straight into a graduate position at a media company before moving onto a different media firm. After taking a bit of time away from the "hamster wheel" of work to travel, she was looking for her next move when she joined 'The Business Octopus' – as the firm was known back then.
"They were brand new and looking for employees to generate leads for insurance companies," she said. "So, I went for an interview and started pretty much the next day, and I got to know the owners very well as they had only started the business a couple of weeks previously. I just got my hands dirty with everything, as you do with a small business.
"And because I had a bit of work experience, I turned my hands to whatever needed to happen and that was how I grew up with the business and learnt about different areas for growth – [including questioning], 'well, we sell insurance leads, what if we just became an insurance broker?' I grew up with the business and have stayed ever since."
Coming from a background other than insurance has lent Bush a unique perspective on what it takes to run a brokerage, and it means she is not restrained by a sense of the way things have always been done. As such, she said, she encourages her team to always look outside the box to discover new solutions because there's no reason for the industry to remain static. From conversations with insurers and other brokers alike, she has seen that everybody wants to move the insurance industry onto the next level of digitisation and modernisation, and the more people that want to do that, the sooner it will happen.
Taking on the most senior role at an insurance brokerage during a COVID was not without its challenges, she said, but that's where that innovative, customer-focused piece came into play again. Being at the forefront of change and making sure the ball was never dropped when it came to customer service and employee wellbeing has been and remains a priority for Bush and her team, and anything over and above that has been a bonus.
"And we did manage to succeed, we worked very successfully from home," she said. "When people wanted to come back in the office, they did come back into the office. When they wanted to work from home, they worked from home. And we still have in place a [flourishing] hybrid working environment, which works really well for us. And, as much as you can say it during COVID, we have had a really successful year – and success for me is about looking after our colleagues and looking after our customers."
Key plans for the year ahead revolve around the same considerations, Bush said. She wants to take The Insurance Octopus to the next level in terms of growth, continuing its journey as a well-established broker with the right product offering – and kicking that into the next gear. The firm's acquisition by Verastar Group in 2016 is an affirmation of that ambition and Bush noted that to be the insurance leg of Verastar's offering as a multi-service provider is a great opportunity of which she and the team are very proud.
Underpinning all operational and strategic growth remains a focus on how the firm and its senior management team can continue to professionally develop their colleagues, she said, as that is integral to long-term success. Making sure that people are happy and engaged at work is a significant part of what holds her interest and keeps her looking for the next challenge.
"We have a great team here," she said. "The management team that is working with me is phenomenal, and we all have the similar vein of really caring about our people, and making sure that everyone has the support they need – and everybody did need support during COVID… As a team, we've navigated some very tough waters and I'm really proud of all of them."