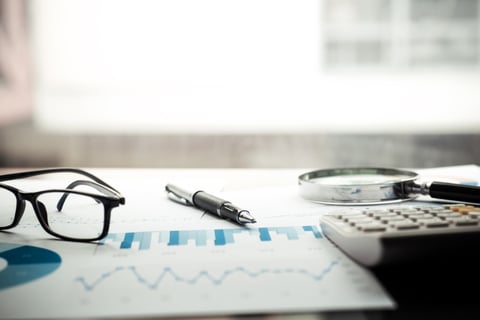 In November 2020, the reinsurance giant Swiss Re forecast a 2021 turnaround and its expectations have proven to be correct. The group, which today joined the ranks of its peers and announced its full-year results for 2021 has revealed a spike in net income, which rose to a profit of US$1.43 billion after a net loss of US$878 million in 2020. Meanwhile, GWP for the reinsurer rose 9% to US$46.66 billion from US$42.95 billion in 2020, and 2021 saw the group report a return on equity of 5.7% and a combined ratio of 94.7%.
Across its property and casualty reinsurance (P&C re) arm, Swiss Re reported a net income attributable to shareholders of US$2.097 billion, up from a loss of US$247 million in 2020. GWP for the segment rose 8% to US$23.246 billion while its combined ratio dropped to 97.1% from 109% in 2020. The reinsurer credited the results to the improved quality of the portfolio and rates increases, in addition to favourable investment results.
Looking to January renewals for the segment, P&C Re renewed contracts with US$8.9 billion in premium volume on 1 January 2022, a 6% volume increase compared with the business that was up for renewal. Strong growth was achieved in property and specialty lines, with natural catastrophe-related premium volume up by 24%.
Meanwhile, its corporate solutions businesses surpassed its 2021 normalised combined ratio target, with its combined ratio dropping to 90.6% in 2021, compared to 115.5% in 2020. The business reported a strong net income of US$578 million in 2021, up from a net loss of US$467 million in 2020, driven by decisive strategic action and ongoing price increases. GWP for the segment rose 21% to US$7.492 billion while premiums earned rose 6.5% to US$5.3 billion from US$5 billion in 2020.
Only Swiss Re's life and health reinsurance business (L&H) bucked the trend seen across other segments, reporting a net loss of US$523 million after a profit of US$71 million in 2020. The group noted that the arm remains impacted by significant COVID-19 losses while it continues to improve underlying profitability. However, net premiums earned and fee income did increase by 7.1% to US$14.9 billion in 2021 and, excluding COVID-19 losses, L&H Re improved net income by 26% to US$1.1 billion in 2021.
Swiss Re's group CEO Christian Mumenthaler commented on the results and highlighted that 2021 marked an "important turning point" for Swiss Re. Despite remaining major COVID-19 impacts and a high occurrence of large natural catastrophe events throughout the year, he said, the group rebounded to a US$1.4 billion profit.
"We have worked hard to strengthen business performance, with a rigorous focus on portfolio quality and underwriting excellence," he said. "Our 2021 results are a testament to these efforts, and we are convinced our performance will continue to improve."