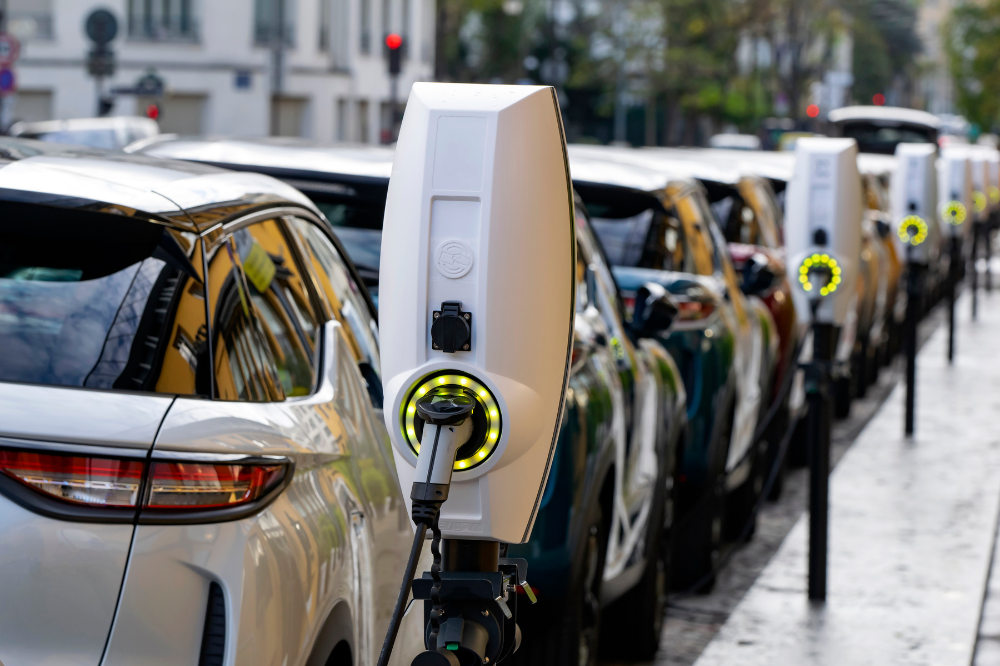 All 13 electric cars analysed were cheaper than their petrol or diesel equivalent models if bought upfront, saving drivers £3,862 over the average ownership period of seven years. Seven of the 13 were cheaper across a four-year lease term, while four were cheaper on a three-year PCP agreement.
The savings on electric cars were driven by lower average annual running costs – £1,054 cheaper on average annually than a petrol or diesel car – although their average purchase price was still higher than equivalent petrol or diesel cars. Of the electric vehicles analysed – ranging from entry-level ones such as the Volkswagen e-UP (£22,585) to high-end cars such as the Tesla Model 3 (£42,990) – the average cost of an EV was almost £7,000 more than the average petrol or diesel car.
Thanks to the lower running costs, drivers who bought any of the 13 EVs analysed would recoup some of their initial outlay over seven years, with 10 of the 13 cars saving over £2,000.
The biggest annual saving came from charging the vehicle instead of paying for petrol or diesel. EV drivers paid just £467.40 to charge their car each year, based on driving 8,000 miles. Petrol and diesel drivers paid £1,199.40 for the same mileage – a difference of £732.
The other significant saving for EV drivers came from not having to pay tax on the vehicle, which for petrol and drivers came up to £193.68 annually.
For drivers unable to buy the car outright, leasing was found to be better than taking out a PCP contract. Except for the VW ID3, every electric car looked at was significantly cheaper to lease over a four-year period than via PCP on a three-year contract.
While only a handful of the EVs had cheaper annual lease costs than their petrol or diesel equivalents, the cheaper running costs allowed seven of the 13 to provide savings over a four-year lease. Only four of the 13 cars recouped money over a three-year PCP, with the MG5 Long Range Excite recouping the most at £2,270.
In addition to substantially cheaper running costs, average annual maintenance for an EV, including a service and replacement tyres and brakes, saved drivers £200. LV= found this was mainly because EVs have very few moving components, making them less likely to break down as they age and cheaper to maintain.
"Despite the upfront sticker price of an electric car being higher than the equivalent petrol or diesel car, it pays to look at all the costs involved," said Gill Nowell, head of EV at LV= General Insurance. "Even with escalating fuel and energy costs, if people can afford to make the switch to an electric car, either new or second-hand, then charging up with energy at home rather than filling up at a petrol station is far cheaper – and better for the environment and our local air quality."
LV= has also debunked the assumption that EVs are more expensive to insure. The Electric Car Cost Index showed that premiums were on average cheaper for the EVs analysed, with some cars (Vauxhall Corsa-e) cheaper to insure by up to 33% than their petrol or diesel equivalents.
In April 2019, LV= General Insurance launched the UK's first car insurance product developed solely for electric cars. The product meets the specific needs of electric car owners, including cover for home charging cables and access to a network of specialist electric car repairers across the country.