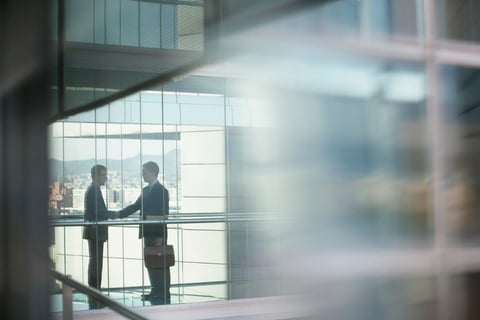 Lloyd's broker Servca has made three key leadership appointments – Ian Zammit as executive director, Chris Mayes as non-executive director and strategic adviser, and Noel Vella as group chief financial officer.
In addition to sitting on the company's board, Zammit will head Servca's newly opened European office in Malta. He has been in the risk management and insurance industry for over 30 years, and his experience and industry contacts in the Mediterranean will help Servca Europe grow its network among regional broking partners, the company said.
Mayes is an experienced London market executive who has built several insurance businesses, including Lloyd's brokers and specialty MGAs, before launching successful and profitable exits.
As chief financial officer, Vella is responsible for driving the company's investment group and optimising its operations for potential acquisitions of brokerages and teams that complement its casualty specialty focus internationally. Vella is a chartered accountant who has held senior positions at leading accountancy and audit firms, private equity, and venture capital funds. He is based in Servca's London office and reports to CEO Noah Jamal.
"I'm delighted to be announcing a hat trick of senior appointments and am proud that Servca is attracting talented executives of Noel, Chris and Ian's calibre to the team," Jamal said. "These three senior appointments could not demonstrate better our growing strength and ambition to be a world-class specialty broker. As we continue to scale the business globally, it is vital that we have the experience and knowledge to make controlled and strategic decisions as we enter a period of economic uncertainty globally. We're excited to welcome them to the Servca family, where they will all feature heavily in our international plans as we look ahead to 2023, and we look forward to working with them to achieve our growth ambitions as an established independent, specialty broker."