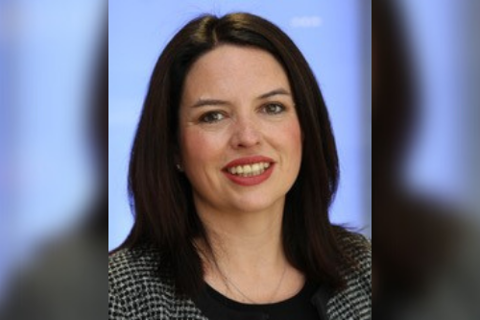 Mallaby, whose impressive credentials include stints at Allianz, Aviva and Zurich, noted that in previous roles she got a chance to see how AXA works from the outside looking in and to admire the strength of its global brand and reach. As a group, she said, AXA has communicated powerful messages around climate change, sustainability, and diversity and inclusion, and has backed that up by taking action that reflects the role an insurance company has to play in the wider world. It's a value statement that closely aligns with her own ethos and approach.
"I've joined at a time when it's very exciting and very positive," she said. "We're investing heavily in a new transformational programme which is not just about IT. Though that is what is going to facilitate further improvements in products and services, it's also about our people development. It's a busy agenda with a lot of great topics and, as a result, I've met lots of people within the business that perhaps if we weren't having such a period of transformation I might have not met yet. So, I've got a very blocked out diary and it's all going very well."
Within her role at AXA UK, Mallaby is leading 12 commercial branches with responsibilities around distribution, managing broker partnerships and heading up sales and underwriting teams to deliver for those brokers – in particular for mid-market and mid-corporate customers. Operating from a regional footprint in insurance markets up and down the country is the exciting bit, she said, as in addition to managing the P&L and delivering great service – her role hinges on getting out and talking to brokers to understand their needs and wants.
In previous roles, Mallaby's responsibilities have centred around building and maintaining great relationships with broker partners – which was reflected in the warm reception that her move to AXA and the implicit promise she would still be serving the broking sector. It was very humbling to receive such a great response, it was even a little overwhelming, she said, and she's delighted that with restrictions lifted, she will have the opportunity to get back out into the market and meet brokers face-to-face one more.
"I think now more than ever, we succeed best and our brokers succeed best when we've got strong relationships," she said. "I think over the years, while relationships have always been important, they've really come to the fore in recent times, through the COVID experience and going forward, having strong relationships is going to be absolutely vital to being successful in this market.
"Brokers are my core focus, and the diary is very busy with lots of meetings scheduled. Because, particularly when you're new to a business and you're looking to build a rapport or discuss major topics such as plans for 2022, while you can do it by Teams or on the phone, it's just not as creative and it's not as collaborative. You can't beat sitting face to face with someone and having a good chat."
Read more: "We will have work to do to prove why insurance is still relevant and important"
From ongoing conversations with broker partners, however, Mallaby highlighted that the COVID-19 situation had placed new value placed on in-person meetings. Brokers are happy to meet face-to-face, she said, but only when the meetings have a real purpose and are required. Otherwise, they're equally happy using technology or blending the two approaches to find a hybrid model that works well for all the involved parties.
This is understandable considering how accessible certain technologies have become over the last year and, looking at how AXA responded to the crisis, she noted it was "remarkable" how the organisation managed to transform itself overnight. Mallaby received a full blast of just how well AXA adapted to remote working through her own onboarding experience – which went far more smoothly than could be expected.
Now the insurer is increasing its digital capabilities by rolling a huge investment around smart working to enable its colleagues to work seamlessly at home and in the office. In addition to those meetings, both in-person and remote, Mallaby and the AXA UK team will be attending a lot of network events and conferences, as well as hosting a range of hospitality events to help build and evolve relationships and connections.
"Going forward and looking at the short term, the number one goal for my team this quarter is to be very visible and active in the market," she said. "[With restrictions] lifting, we're certainly seeing London getting very busy so I think we'll all be out in force in the next few weeks."