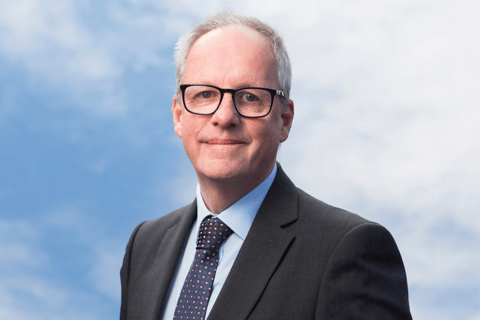 Nottingham-based independent insurance broker Russell Scanlan has appointed Rob Newman to join its private client team as account handler.
Newman has more than 40 years of experience in the insurance industry. He has specialist knowledge in the small and medium enterprise sector and has worked with successful individuals and entrepreneurs. Russell Scanlan said that this experience will aid Newman as he transitions to a private client portfolio, which requires bespoke personal insurance support.
"We're so pleased to be welcoming Rob to the team. We're sure he will hit the ground running supporting our wide range of private clients, and the vast experience he has of the insurance industry will be invaluable to the business," said Mike Dickinson, sales and managing director, Russell Scanlan. "2021 was an incredibly strange year for everyone; with remote working and the absence largely of being able to meet with clients, it has been a challenge. Nonetheless, I am incredibly proud of what the entire team has achieved and look forward to expanding both our team and client portfolio throughout the upcoming year."
"I'm excited to be taking on this new role in the private client team," Newman said. "This is a new challenge for me, I'm looking forward to progressing my knowledge in the high-net-worth field and strengthening the team with my extensive insurance experience."
Russell Scanlan, which is marking its 140th anniversary this year, is growing its headcount to manage an increasing number of clients across its service delivery divisions.