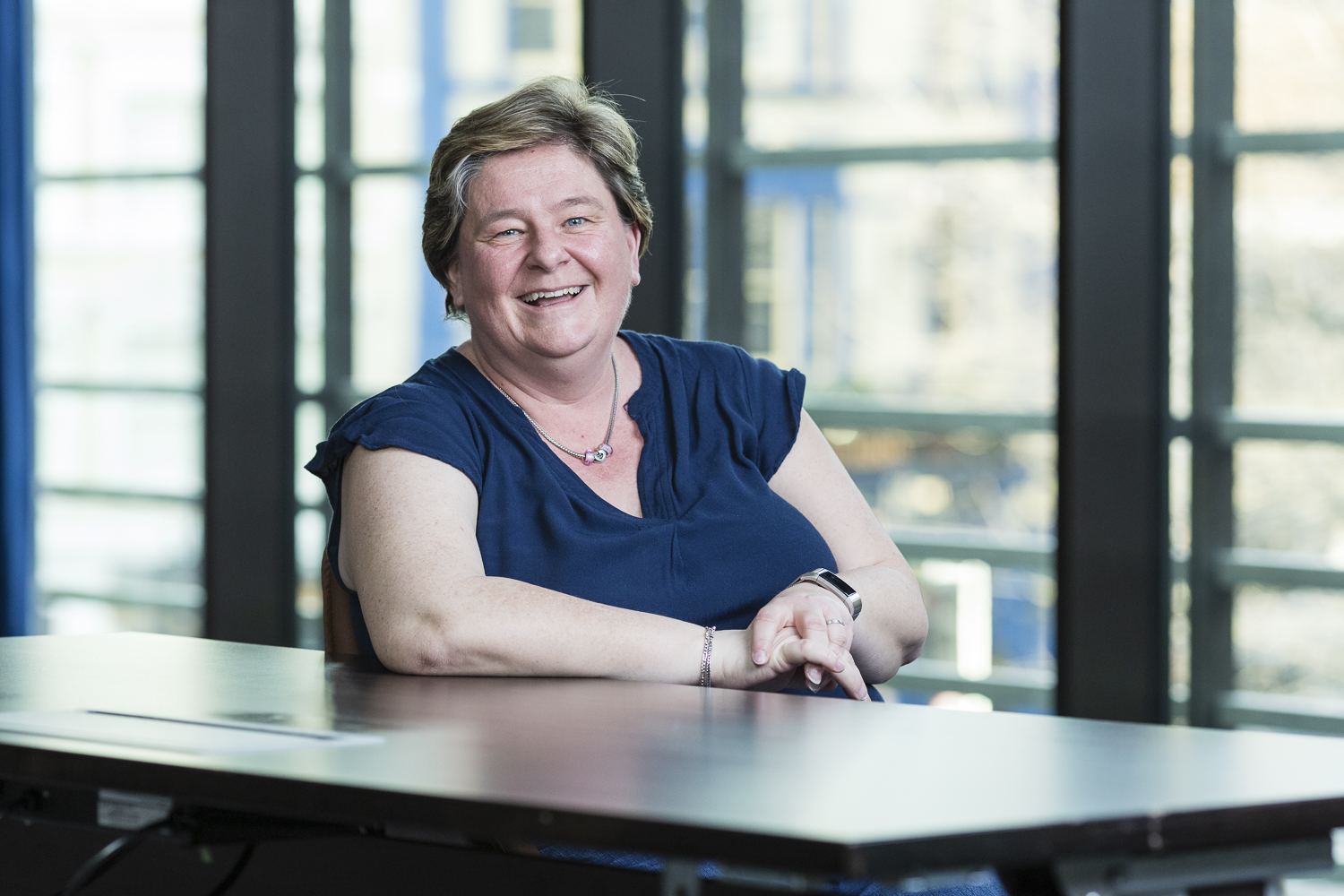 "For me, I come to work to make a difference, to help people be the best they can be or to get the best result they can," she said. "I try to work in a way that means the answers we give are never just 'yes or no'. It's 'yes, because…' or 'no, because…' So, to find myself in a position where people are calling me inspirational because of the roles I've done, or the places I've been has been interesting. Because I didn't do it for any of that. I did it because those jobs and opportunities were the right ones for me and it's lovely that now I have an opportunity to give back."
As the executive sponsor for RSA Balance, which focuses on gender equality, Hunt has had the opportunity to foster some great commentary around this subject and to share her personal experiences of working her way up the professional ladder. She added that she feels very lucky and privileged to be in a place where people see her career trajectory as inspirational, for all that it feels very strange to be in that position.
It's this same passion for the future of the profession that has led to her involvement with SOUP and Hunt noted that this subject is increasingly on her mind as her children grow up. Thinking about the future has become so much more important, she said, because she wants to help create a world where they and their peers can flourish. Getting involved with the CII represented a great opportunity to do that, and to give back to the profession that has given her so much.
"I generally have something to say about things, and particularly around people's development," she said. "And in the long term, I think we're heading into some really interesting times concerning how we manage development and hybrid working etc. I just want to add my voice to that conversation. When I add my kids into the mix, even though they're not planning insurance careers, what I want is to treat people the way I want my kids to be treated. If they fall down, I want someone to pick them up. If they pursue a career, I want that to be developed."
In her role at RSA, Hunt highlighted that she has the opportunity to influence underwriters across the whole of the commercial piece, a responsibility that she relishes. There are two main parts to that, she said, the first piece is around financial results and the technical, operational measures that are implemented to drive strategic success. The second piece, however, is about building the future. It is with this in mind that RSA has laid out technical pathways for its underwriters, to clearly establish how people can work their way up the ranks to underwrite bigger cases and carve themselves careers centred on long term success and job satisfaction.
Read more: What are the key skills needed to meet customer needs in insurance?
"But we're not just looking at technical skills," she said. "I don't want people to just tell me about floods or buildings, I want to know how good of a coach they are, whether they're able to articulate that knowledge to a customer, or explain it to another colleague. Because that's the way we'll develop capability for the longer term and that's how we will maintain our results – by bringing those two elements together."
Her role with the CII complements her work with RSA, Hunt said, as it offers her the chance to hear what other organisations are doing on the talent development front and to share her ideas with them. A large part of the work done by SOUP is about educating the wider market on what professional development actually means when put to day-to-day use. It's not about using qualifications as a constant reference point but rather having that expertise to hand whenever it is necessary.
"It's a bit like knowing how to speak English or how to do maths," she said. "Yes, you learnt it at GCSE level but then that knowledge is just there. And insurance exams should be the same as they're an enabler to making really great careers. So, I'm happy to have my two roles dovetail together and I am very lucky that RSA is so supportive of me doing both bits."