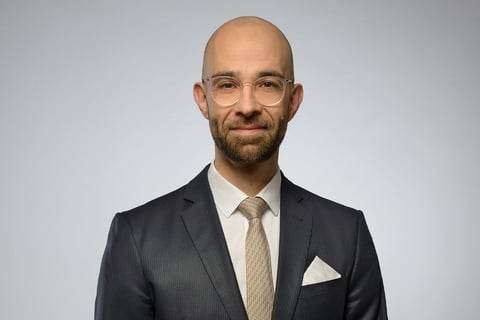 Fabian Desch (pictured) has joined the European operations of QBE to serve as head of distribution for continental Europe.
Based in Hamburg, Desch made the switch from WTW where he was deputy head of broking, Western Europe. At QBE, part of his remit will be building out the insurer's portfolio further.
"With his excellent experience from the broking side of insurance, Fabian is a great addition to the European management committee," said QBE Europe chief customer officer Andy Besant. "One of his key priorities in his new role will be driving an increased focus across all our customer groups."
Desch, who came onboard on April 01, brings more than two decades of broking experience in continental Europe to QBE.
He commented: "As a broker, I recognised QBE Europe as an insurance company that has a clear long-term strategy and vision while being flexible and innovative to supporting changing broker and customer needs.
"I look forward to joining the team as we continue to focus on opportunities for growth in continental Europe and look for ways to build on our strategy of being an innovative and consistent risk partner."