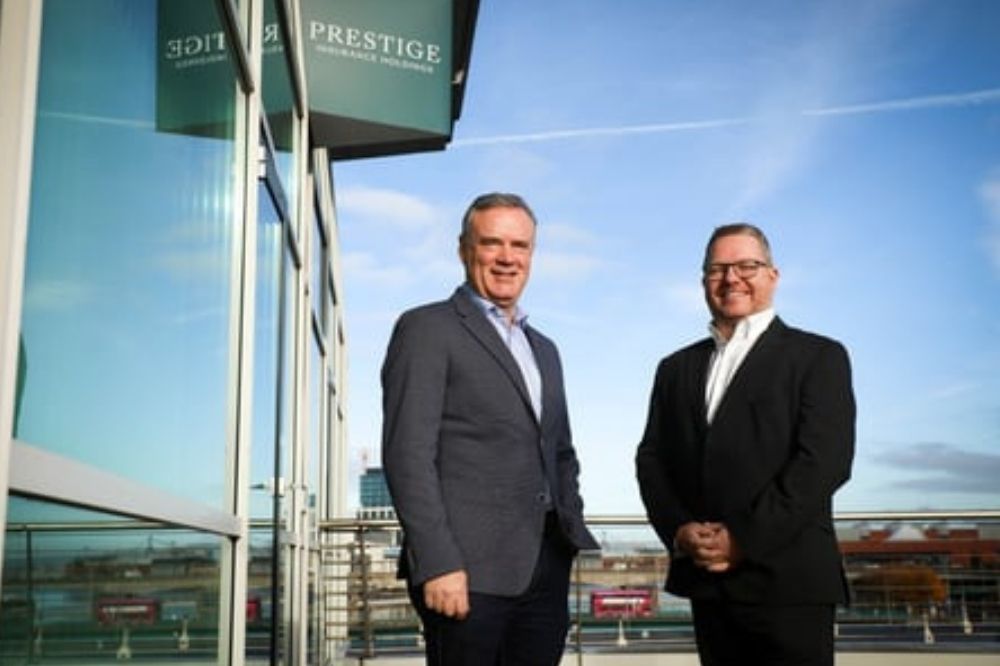 "Everybody is now more comfortable with digital," he said, "in fact, they're demanding a digital experience and we have this investment ready to meet that demand. We've been working with customers over the past 18 months through a customer focus group who have been co-creating with us. We've been asking them, 'what have you been looking for? What would you like to see – in terms of digital, online and mobile apps.' They've been helping us and advising us along that road"
By asking the right questions, Prestige has put itself in the mindset to explore the standards being set by other industries, Allen said. Times have changed and people are now keener than perhaps ever before to use digital when accessing services – from ordering a pizza, to hailing a taxi, to online banking. Why shouldn't insurance be like that, he asked?
"Stroll is [well-placed] to lead the market, because we have banked the time and made the investment into research," he said. "We've spent the time with focus groups of our customers, letting them co-create what they want to see. But something that has come out very loud and clear is that we can no longer benchmark against our insurance competitors. The expectations are being set by Amazon and Apple and Google and all those people who are digital natives – and organisations like ours need to live up to those expectations."
The philosophy behind Stroll is reflected by its name, Allen said, because it's all about trying to make insurance as easy as a walk in the park. Purchasing or renewing an insurance policy can be an additional stress for people who already have plenty of financial services concerns to think about.
Prestige is looking to make the entire process as stress-free as possible by aiding the evolution of insurance into a digital service, available at the click of a button. Stroll will allow the customer to obtain a quote or make a purchase online and will offer a companion app through which they can fully manage their insurance policy documents in the palm of their hand.
"The time is right for a new solution," he said. "There's a particular demographic of customers, a younger demographic, who will queue up for self-service tills rather than have to speak to someone at a manned till. That demographic of people will tell you that the world has changed. There is a strong cohort of people who want to self-serve but more than that, they want to self-serve at a time that suits them in a place that suits them. And that's what we're offering with Stroll."
Read more: Prestige Insurance Holdings completes swoop for Autoline
A real positive of Prestige's recent market announcement is its reflection on the role that professional talent plays in building a digitally-orientated insurance firm. Staff can often become slightly wary when a spotlight gets shone on digital, he said, as there is a wrong but natural assumption that this will mean fewer people are required by a firm. This is resolutely not the case for Allen and his team.
This investment is not about cost-saving, he said, but rather about giving the customer what they want, when they want it. Customers have said that they want to self-serve digitally but also that they want to have a reassurance that, should they need to, they can talk to someone or a real person – whether that's through online chat or voice channels. That's what Stroll will be doing, which is why the 60 jobs this opportunity is creating will be within business areas ranging from technical jobs such as coders, through to product managers, marketing roles, and those critical people who will be talking to customers on a daily basis.
"We're in growth mode," he said. "We need the people we have for that and we need additional people also. We have a history of growth, whether that's through acquisition or organic growth. This is part of our organic growth strategy, and we will continue to push that. But we're always going to acquire other businesses and grow inorganically too and we continue to have the capacity to do that when the right opportunities come along. This is a time for growth for the Prestige group, it's a time for innovation and it's a time for improving everything for our customers."