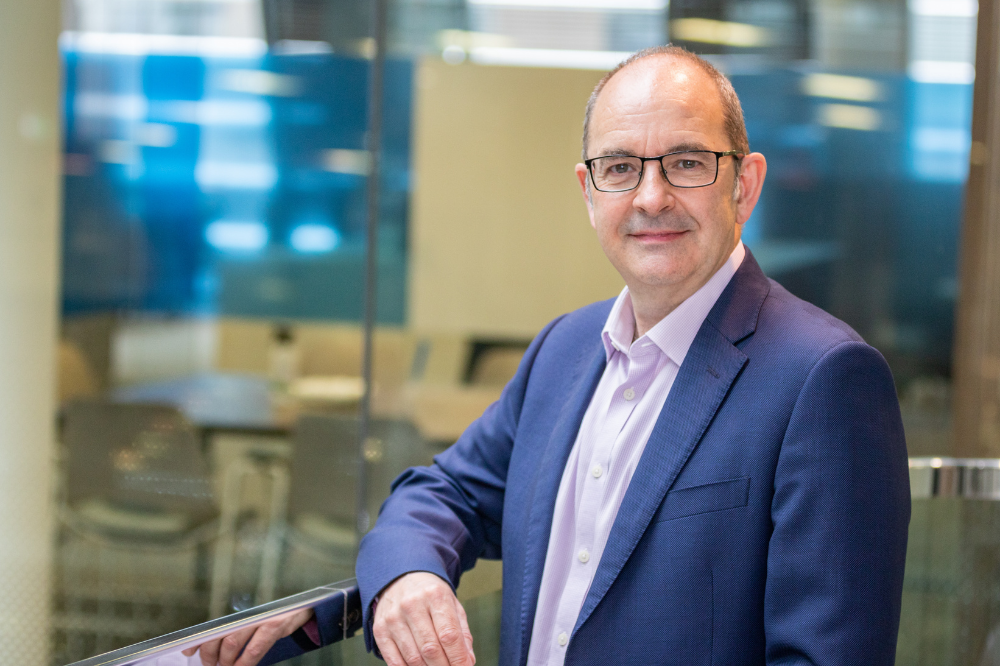 "At the time Pen announced the strategy it stood at £600 million GWP, and we'll be over £700 million by the end of the year," he said. "We're absolutely where we want to be at this moment in time, maybe slightly ahead, and we'll get even further ahead if one or two things land for us during the course of the year."
There are three distinct areas of focus to this strategy, Downey said, and first off the mark is looking after its existing business. What this means is looking after its current broker partners and their customers, and making sure that Pen maximises retention. It's also about finding upselling and cross-selling opportunities to fulfil the full potential of the firm's solutions.
Events such as the recent BIBA conference exemplify why maintaining the strength of these existing relationships is so important.
"Brokers were coming to see us and tell us that during the pandemic they phoned us up and we answered the phone," he said. "It sounds really simple, but we were there. When they had something they needed, we tried to help. We couldn't always help, but we always tried and they respected that. So, they come back and they come back again.
"That has just made me so proud. I'm proud to lead this business where you have people pulling together all day, every day. People who know the importance of their brokers and who know the importance of looking after those brokers' customers."
Knowing your brokers means knowing what they want, Downey said, and, from his perspective, what brokers want is somebody to talk to who will listen to what they need, and act upon that in a rapid way. Of course, it's not always possible to say 'yes', but Pen goes out of its way to find solutions and deliver a response – whether it's a 'yes' or a 'no' – as quickly as possible.
"We don't rest on our laurels," he said. "We're always thinking about how to get constant feedback into the business. Where we're doing great, fantastic, let's celebrate. Where we need to improve, let's work on that. And we send Feefo requests to all our brokers to ask them how our service works, and in that way we can build and learn and become even better."
Read more: Massive MGA deal – Pen Underwriting snaps up Manchester Underwriting
Strand two of his strategy is around inorganic growth or M&A activity and last year the business made headlines with its acquisition of Manchester Underwriting Management (MUM). Pen has a healthy pipeline of acquisitions, he said, and while a lot of things can happen between starting the process of a transaction and completing the deal, there's opportunity in the marketplace.
All going to plan, the 2022/2023 period may see one or two further acquisitions being completed by the business, but Downey emphasised that Pen is looking for complementary products, not substitutional products. Across classes like aviation, marine and energy, that organic growth piece is about building out Pen's product offering to its brokers and their customers, and becoming a front-of-mind business over a range of product lines.
"The cultural fit we're looking for is a can-do attitude," he said. "We want people who make things happen and who understand what a good loss ratio is. We want good underwriters, good traders, and sector experts with real deep sectoral knowledge that are able to respond to the brokers, deal with the carriers and provide insight and value while being team players."
Pen's acquisition of MUM is a great example of how the cultural and technical alignment of a strong business combination can look, he said, as he has been delighted to see how the teams across both brands work together. MUM has been a great acquisition, he said, and affirms Pen's approach of putting people and culture at the forefront of any dealmaking opportunities.
The third pillar of the business's plan centres on onboarding new people and products. Key hires such as Pen bringing in Tom Dixon as head of technology and Neil Bowdrey as head of D&O have been critical to driving this focus, he said, and bringing in the right experts and pulling together the right teams remains a key area of focus.
"We've never brought teams together for the sake of it," he said. "Whether it's our PI team, our solicitors PI team, our recruitment team, our hazardous goods and environmental team – we've left them to be those sector experts who the brokers go to because that team understands their customers and their needs."
At the heart of Pen's strategy is the ability to evolve where necessary without changing course, he said. Having a clear ambition and vision gives people something to rally behind, he said, and that openness and transparency is the key to the business's culture. People want to be part of a business that's growing, successful, energetic and caring, and which creates opportunities for them to carve out the career that they want.
"We want to create opportunity for our colleagues who want to take the next step in their careers and equally for those colleagues who love coming to work every day and don't want to do anything differently. We love those colleagues as well," he said. "It's about being able to work through all of that and help people fulfil their ambitions and goals.
"My legacy is to make Pen sustainable. My legacy is to find the next person who can do this job in 20 years," he said. "In the last 24 months alone, we've done 30 promotions across Pen – and that was during several lockdowns. During that period, we didn't stop, we didn't press pause – we just kept on going."
Looking forward to what the rest of the year has to hold, Downey noted that a great 2022 for Pen is made up of several factors, and the first is around being a great business where people are happy, engaged and want to be part of its journey. The second strand is succeeding and delivering for its brokers, which will naturally follow on to the business growing and exceeding its strategic milestones.
"If we let those things happen, hopefully, the outcome is the business's growth," he said. "[…] And that means we'll go into 2023 with momentum, and just keep building on that momentum."