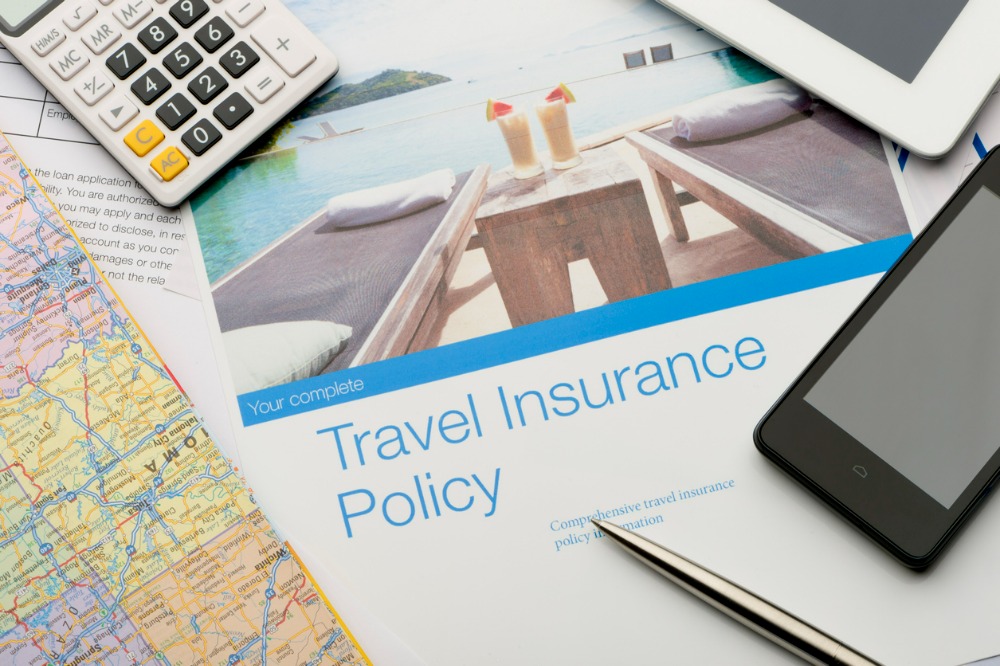 And while travel insurers cover the majority of claims they receive – the acceptance rate stands at 83%, according to ABI's latest data – there are situations where these are denied for a range of reasons. This article lays out the most common reasons insurance companies decline a claim and what travellers can do if they feel that the denial is wrong or unfair.
Read more: What will the travel insurance market look like post-lockdown?
What are the top reasons why a travel insurance claim is rejected?
One of the biggest mistakes many travellers do after they have taken out insurance is not taking the time to read and understand the fine print of their policies. In her award-winning travel blog The Travelbunny, British travel enthusiast Suzanne Jones pointed out the importance of carefully going through the policy document's product disclosure statement (PDS) to prevent costly mistakes from happening.
"Making a claim on your travel insurance policy may seem like a straightforward procedure, but you'll find a whole heap of disclaimers in the small print," she wrote. "These can invalidate your insurance and prevent you from getting a full refund. Or worse, your claim being denied completely."
Read more: Top 14 UK travel insurers offering cover for COVID-19-related risks
Here are some of the most common reasons travel insurance companies reject a claim.
1. Lack of required documentation
One of the keys to a successful claim is providing sufficient documentation. The paperwork required depends on the type of claim and is likely listed on the insurance company's website. Claims for stolen baggage, for example, will require a police report as evidence of theft, while trip cancellations will need receipts and itemised bills for all expenses and documentation to support the reason for cancellation.
2. Withholding medical conditions
Among the main purpose of travel insurance is to financially protect the policyholder from unexpected illness and injury. Each provider has its own set of rules for emergency medical coverage, so travellers must comply with these requirements. These include declaring pre-existing medical conditions. Failure to do so can risk invalidating a claim.
For travellers with medical conditions not considered as standard, they can check with their insurers to see if they offer coverage at an additional cost or provide customised terms.
3. Engaging in extreme sports and other risky activities
Most standard travel insurance policies do not provide protection against extreme sports and activities, including bungee jumping, mountain climbing, parasailing, and trekking. Therefore, claims for injuries sustained while engaging in these activities may be rejected. However, adventure-seekers can still purchase coverage for these adventure sports at an additional premium.
Read more: Coronavirus: Trust in travel insurers takes a beating
4. Excessive alcohol or illegal drug intake
If the damages or injuries sustained by the policyholder are due to excessive alcohol consumption and the use of prohibited drugs, these will not be covered by travel insurance. This is why industry experts advise travellers to always drink responsibly and understand their destination's laws and customs regarding alcohol intake and drug use before going there.
5. Leaving baggage and other personal items unattended
Travel insurance companies require travellers to take "reasonable care" of their personal belongings. Any items left unattended like baggage or electronic devices will not be covered, unless these are locked in a hotel safe or concealed securely out of sight.
"If you leave your phone, watch, and wallet 'hidden' in your beach bag, or under your towel while swimming, assume your claim will be rejected," Essex-based travel insurance specialist Globelink explained. "Always obtain a police report for any loss or theft, and if you can't get that, ask your travel operator or hotel to give you a written statement, which might help support your claim."
6. Filing claims for events that happened before insurance was purchased
Ideally, travellers should buy insurance as soon as they book their trip, although they can also choose to purchase coverage until the last minute. However, they cannot file a claim for an event that has already happened or knew about before taking out a policy. Chances are claims like these will be denied and the policyholder can face fraud charges.
Read more: Family accused of travel insurance fraud face charges
7. Travelling against FCO or WHO advice
The Foreign and Commonwealth Office (FCO) and the World Health Organisation (WHO) regularly post an updated list of destinations they advise against travel on their websites. Going against these agencies' travel advisory may void a person's travel coverage.
8. Engaging in illegal and reckless behaviour
Travel insurance companies share information on such claims as an industry-wide fraud prevention and detection measure, according to Globelink. Any claims made arising from fraudulent or dishonest means – including going to restricted locations – will be rejected.
9. Overcharged claims
If a traveller has been overcharged for what they are claiming for, insurance companies will only refund them for "reasonable costs." Once this happens, policyholders may have to pay for the portion of the claim that is not covered.
What should you do if your travel insurance claim is denied?
There may also be instances, however, when insurance companies incorrectly decline a claim. If this happens, the policyholder has the right to appeal their insurer's decision – but there are procedures that they need to follow.
"If you believe that you have a genuine claim that has been incorrectly rejected or not paid in full, resist the temptation of immediately turning to social media to vent your frustration," Globelink advised. "It could be a misunderstanding that's quickly addressed with some clarification on either your part or that of the insurance company."
According to consumer advocacy organisation Citizens Advice, the first thing policyholders need to do is put the complaint in writing and tell the insurer how they want the issue resolved.
"If you're not happy with their response, you can make a formal complaint using the company's internal complaints procedure," the group added.
Read more: List of COVID-19-related cover available for UK travellers
Policyholders should give their insurers up to eight weeks to reply to the complaint, according to Citizens Advice. If there is no reply or they are still dissatisfied with the response, they can ask for a letter of deadlock. This document confirms that the policyholder and the insurer were not able to reach an agreement.
The policyholders can then take their complaint to the Financial Conduct Authority, which will look into the complaint and come up with a decision.
"The insurer will have to follow their decision, but you don't have to," Citizens Advice explained. "If you don't agree and want to take your complaint further, you can take your insurer to court."