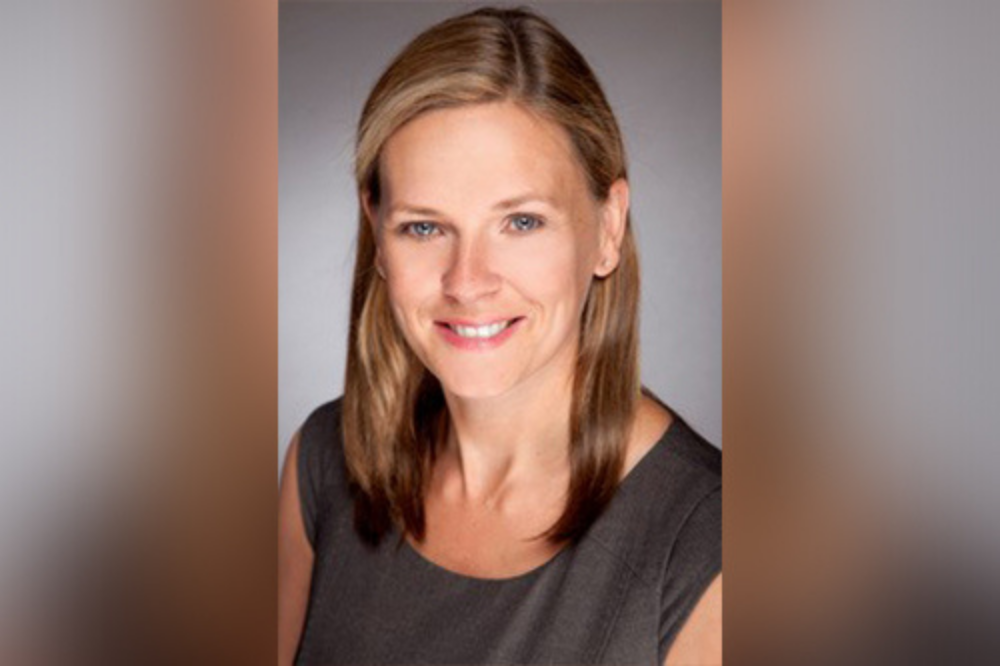 Read more: Minster Law reports financial performance
That transformation programme is still ongoing and is comprised of three distinct threads – culture, process and new ways of working.
"We've been on those three tracks for a while," she said, "and I think anybody that suggests that transformation is easy and done very quickly is deluded. In many ways, when you start a digital transformation journey it's like painting the Forth Road Bridge. It's constantly investing to make sure you learn, understand, adapt, pivot and respond to [allow] customers to interact with technology in a way that makes you want to interact with it."
Having the right team and organisational structure in place is critical to pursuing those three transformational pathways, and Woolham highlighted that, from her perspective, Minster has two sources of competitive advantage which make that possible. The first of these, she said, is its shareholder structure as the firm has a long-standing shareholder focused on long-term investment. That promotes a healthy environment for long-term orientated growth, negating the need for short-term decision-making.
"Our other [differentiator] is the diversity of our executive team," she said. "We come from a wide range of backgrounds, including legal, but not exclusively legal. We have insurance people, we have financial services people, we have people from legal services – but what binds us all is an absolute passion to do things the right way, and accepting the fact that the right way will generally have to be a different way.
"As the CEO of a business, you work really hard to foster that sense of collaboration with the team, around a common set of values, a common strategy, and a common way of working. A lot of my time is spent making sure that culture really is our source of competitive advantage. And I believe it is. We're just good people who work hard to get the job done and know it's our responsibility to make things better."
After two years of living and working through a pandemic, against a backdrop of changing consumer expectations and a rapidly evolving regulatory environment, Minster is excited about what the future holds. Given all the changes sweeping the claims industry, Woolham believes this is one of the most exciting times to be part of the industry in decades. There's so much change happening, she said, and the firm is already considering how it can continue to support its strategic partners and clients alike.
Read more: Minster Law on putting the customer at the heart of digital transformation
As is always the case with the regulatory sphere, when one thing is out of the way, another comes along, she said, and the expanded fixed cost regime is now due to go live in October.
"[Similarly] to when the small claims portal was announced, many law firms ran for the hills whereas Minster squarely saw it as an opportunity – we see this as the same thing," she said. "It's a change in the billing structure, a change in how we manage the cases. And our track record has been that when we say we're going to do something, we do it. That might sound boring or repetitive, but I think there's a predictability about it, which gives our shareholders confidence and our business partners confidence. It's through that lens that I'm optimistic about the future."
There are several core areas of focus for Minster over the course of the next year and the theme underpinning them all is that of diversification. Given the investments the firm has made in improving the motor claims experience, it is now looking to take that into other product verticals. In addition to its diversification beyond motor PI, the business is continuing its growth in the bike market – where it has long since proven its expertise.
The third area is at more of a group level, Woolham said, and will see Minster take the collaboration mindset that has been behind its success to date and evaluate how to deploy that across the wider motor claims market. This will see it pull together a motor claims solution that knits together companies like itself – whether that's through strategic partnerships or investments Minster makes – to bring together experts in the field to collaborate and deliver a better claims experience for MGA business partners and customers.
"We will also continue to drive organic growth," she said. "Many insurers have been watching the market to see what the post-reforms landscape looks like and we're looking forward to engaging with them and showing them what the world looks like and what a great motor claims service can look like.
"We're also going to look out for growth through acquisition. But because culture is really important to us, we are very circumspect in the acquisitions that we do… We're looking for scale, we're looking for where they tick one of our strategic boxes. We're interested in introducing new skills, new capabilities and new business partnerships. So, it's already proving to be a really exciting year."