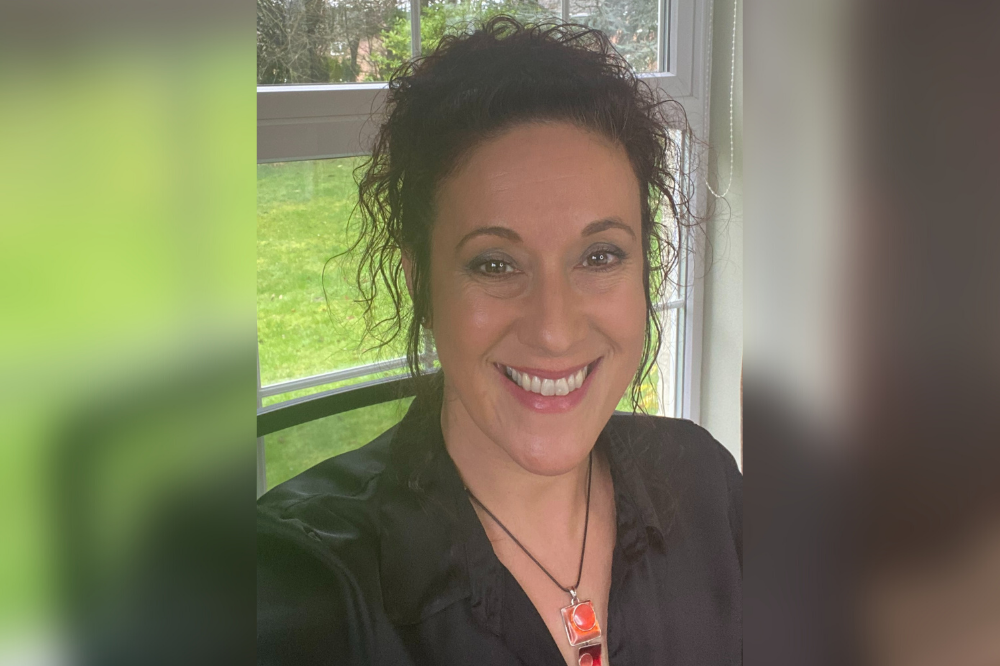 And Brown, who has navigated several challenges including caring for her unwell mother and leading a business through the complications of COVID-19, is passionate about building standards around mental wellbeing. It's a subject that resonates with her, she said, which is why she will be lending her voice to the upcoming Women in Insurance panel 'Strategies for a remote workforce: How insurance leaders can make a difference in mental health'.
Read more: Harbour Underwriting MD reveals the twin traits required to succeed in business
"I think the most important thing is to draw on your own personal experiences because everybody has faced certain challenges at some point in their lives," she said. "Be that marriage, divorce, bereavement, a new job, new house, an illness or injury, a new baby, caring for someone, etc. Any of those things can be very stressful.
"Sometimes stress can be a good thing; being put under a little pressure can move you forward, it can create a rush of helpful hormones, through your body. But other situations do completely the opposite and can take you to a pretty dark place. Depression is a complex illness that affects more than your mental and emotional health, it can affect every other aspect of your life."
Brown believes that four key structures underpin mental wellbeing – your physical health, your home life, your relationships and your working life. When all four are going well, that's fantastic. But if one or two of those are not going so well, that's when people may start to falter. But when all factors are under siege, that's when challenges tend to translate into mental health concerns.
The link between these structures is a proven clinical fact, she noted – for instance, if you have chronic back pain, you're more susceptible to depression, for a number of reasons: trouble sleeping, low self-esteem or the inability to take part in hobbies or social activities and so on.
Read more: How to attract more diverse talent into the insurance profession
It's so important for mental health discussions and initiatives surrounding mental health at work to go beyond just addressing workplace concerns. Brown recalled a time when she interviewed for a position to be told, 'I have no interest in what's going on in your personal life, it shouldn't affect your work'. She didn't take the job, she said, because any employer worth their salt will be interested in hearing about what's going on in the lives of their colleagues.
"I'm interested in my team," she said. "I want to know what affects them, what impacts them, what makes them excited or makes them sad. I want to know if anything is affecting them (if they want to tell me), because maybe then I can do something to help. We spend so much of our lives working, I would encourage people to talk about all the facets of their life. Can we clearly separate work and home, especially now that our work and homes lives are blending into each other more so than they ever have?"
Programmes such as the Mental Health first aider courses have been of enormous benefit to employers who might feel they otherwise lack the interpersonal skills necessary to reach out and help their people, she said. It has been great to see firms exploring such options because knowing the right words to say and when to say them is not something that comes naturally to everybody. Being able to watch out for signs of stress, burnout or unhappiness is key, and leaders should explore every available avenue in arming themselves with that education.
Read more: Diversity and inclusion in the insurance workplace
By having the right training and structures in place, employers can make inroads in supporting the external factors impacting the mental wellbeing of their staff. This, in turn, can better prepare employers to support their staff in dealing with stress-related directly to their work. Key to this, Brown said, is the need to accept that everybody has very different tolerance levels to stressful situations and very different coping mechanisms when reacting to them.
Translating this to an insurance business environment, you can have a salesperson who relishes the win and a highly competitive environment and, conversely, a relationship manager who is drawn towards retention and customer interaction. To set them both the same sales KPIs is not a helpful way to encourage productivity and results – the square-peg, round-hole scenario.
"Those are the kind of scenarios you've got to be really careful of," Brown said. "Don't push people to do things in business that they're actually not equipped to do or really don't like doing. We've got a duty of care to make sure that we're not pushing people to exert behaviours that they would otherwise shy away from, potentially leading to anxiety and depression. I'm no psychotherapist but from my years doing sports therapy I know that there's a lot we can do to prevent people feeling overwhelmed and to encourage them to do what they're best at."
To hear more of Sharon Brown's thoughts on how insurance leaders can make a difference when it comes to mental health, register for Women in Insurance now