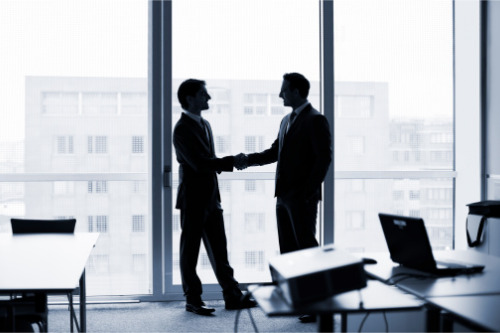 Commenting on the appointment, Glaser noted that Doyle had been an "indispensable partner" to him and an essential part of the firm's success. Marsh has thrived under his leadership, he said, citing several years of accelerated revenue growth and record new business. Glaser also highlighted that Doyle had established a stronger than ever culture of colleague engagement, inclusion and diversity at Marsh McLennan.
"With John in this new role, we'll have additional leadership focus on our strategic and operational priorities across the enterprise," he said, "giving us the ability to unlock more potential across our organisation."
Martin South, president of Marsh US and Canada, will succeed Doyle as president and CEO of Marsh. He has also been appointed vice chair of Marsh McLennan and will join Marsh McLennan's executive committee. South, who has more than 30 years of global insurance experience, had previously held roles including as CEO for Marsh's Asia-Pacific region, Marsh UK & Ireland and Marsh Europe.
Meanwhile, Dean Klisura, president of Guy Carpenter, has been named president and CEO of Guy Carpenter, succeeding Peter Hearn. He has also been selected as vice chair of Marsh McLennan and will succeed Hearn on Marsh McLennan's executive committee. Klisura had been with Marsh for nearly three decades, serving in executive leadership roles in Marsh's Global Placement and Advisory Services and Global Specialties businesses before joining Guy Carpenter last year.
Peter Hearn, who is currently CEO of Guy Carpenter, will continue in his role as vice chair of Marsh McLennan, focusing on sales and colleague development initiatives. He will continue to report to Glaser. Dominic Burke, vice chair of Marsh McLennan, will retire in mid-January. Burke, who is the former CEO of Jardine Lloyd Thompson (JLT), first joined Marsh McLennan following its acquisition of JLT in 2019.
Touching on Burke's retirement, Glaser said: "On behalf of the entire company I want to express my deep gratitude to Dominic for his leadership, which ensured our combination with JLT, the largest acquisition in our company's history, was a win for our clients, for our company, and for our colleagues."
Glaser also thanked Hearn for his exceptional leadership of Guy Carpenter. During his tenure, he said, Guy Carpenter had achieved record financial performance and cultivated a strong company culture. He noted he was looking forward to the contributions Hearn would continue to make to Marsh McLennan as vice chair.
Glaser added: "Today, we are a stronger and more dynamic company, well-positioned for the future. In their new roles, these leaders will help us achieve the next phase of our growth and realise the vast possibility that we have created for our clients, colleagues and the communities in which we live and work."