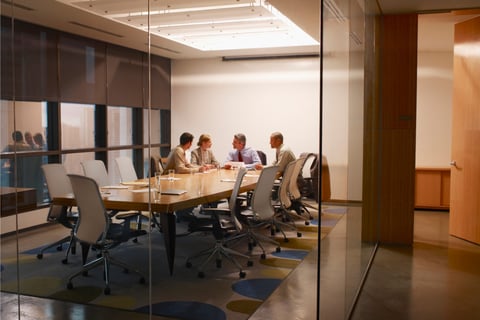 The battle to determine the future of the mutual insurer LV= has concluded this afternoon, with members voting to block the takeover of the business by US private equity firm Bain Capital. It has been revealed that a significant majority of voting members (69%) voted in favour of the proposed transaction, missing the required threshold of 75%. Therefore, the takeover bid by Bain Capital will no longer proceed.
The breakdown of the votes (which is subject to verification) highlighted a turnout of 174,240 members – representing 15% of LV='s 1.16 million members. 119,225 members voted in favour of the proposed acquisition of the LV= business by Bain Capital, representing 10% of all members. 52,561 members voted against the proposals, representing 5% of all members. Meanwhile, 985,760 members did not place a vote.
In a Press release, LV= noted that the result will have no impact on trading and that the business will continue to serve its customers as usual.
Alan Cook, chairman of LV= commented on the news and said: "We are deeply appreciative of the members who took the time to vote. Our priority has always been to put the interests of LV='s members first, and, in particular with-profits policyholders, who share in the group's risks.
"Although 69% of voting members supported the board's recommendation and voted in favour of the transaction with Bain Capital, the board is disappointed not to have achieved the outcome that we believed was in the best interests of LV= and its members."
Read more: FCA responds to MP re LV= takeover
The £530 million deal has sparked fierce debate from those on both sides of the argument and earlier this week, the FCA published its response to MP Gareth Thomas' questions surrounding the proposed sale.
LV= also confirmed that it received an "unsolicited preliminary merger proposal" from Royal London on December 08, 2021, and this proposal which has a very different structure to the offer the insurer received in 2020, now includes the "possibility of continued mutuality and is conditional on exclusive discussions".
The mutual insurer noted that this outline proposal is at an early stage and is subject to discussion, due diligence and detailed negotiation of financial and other terms. LV= stated that "there can be no certainty that a transaction will be agreed." However, it added that the board will consider this proposal seriously and look to update members as soon as possible.
LV= added: "In evaluating the Royal London proposal, the board will continue to have regard to members and stakeholders best interests."