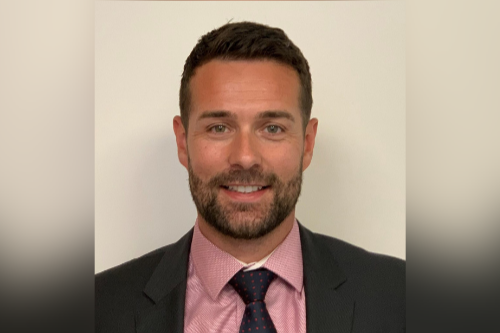 "One advert really stood out – it was nine to five, Monday to Friday in insurance telesales," he said. "And even though I had no insurance experience and no telesales experience, I thought 'well, how hard can it be?' I went for an interview which only lasted about 30 minutes, so I thought I'd bombed it, but then on the way home I got a phone call and they asked me to start."
So began his introduction to the insurance profession – a role with smei insurance, a firm based in Leeds city centre. Barnfather spent just over a decade with the firm and received an invaluable education in what it takes to build a business essentially from the ground up. When he joined, he said, the broking firm had only been trading for about two years and had a team of about 15 but by its peak several years later, the brokerage boasted a team of around 100.
When a business is on that accelerated growth trajectory it brings an incredible range of development opportunities, he said, and so he was able to move quickly up the ranks carrying out several different roles – progressing from team lead to management to senior management.
After smei was acquired by Marsh in 2015, Barnfather had an opportunity to explore multiple facets of what an insurance career has to offer – from navigating the "steep but positive" experience of moving from an entrepreneurial independent business into one of the big players as part of Marsh, to his role as branch manager for JSW Insurance which gave him a taste for the hands-on broking side of the business.
He was evaluating what he wanted to do next when he received a call from Lockyers. And it was interesting timing to get that call, he said, as he had already had an offer on the cards to move into a multinational account management role, but his interest was immediately piqued by the reputation Lockyers had in the market.
"Straightaway when I heard the name Lockyers, I knew I had to pick up the phone, just for that first chat to see if the role was what I thought it was," he said. "…So, I had a chat with Alan Sumners [regional managing director – north at Ethos Broking]. And I knew immediately that it was something I wanted to explore… I had a face-to-face meeting with him a couple of days later and an offer on the table the following day. I think that in itself just showed me what Lockyers and Ethos are about. That even though Ethos is a big company, it's still very entrepreneurial."
It might still be early days for Barnfather in his new role but already he is relishing the opportunity to work alongside the broker's team and help the business evolve. As branch director, his key responsibilities revolve around organic growth and levelling up the firm while balancing that with maintaining a strong client proposition and operational efficiencies. It's all about organic growth delivered by people and ensuring that is as slick as possible, he said, which is only made possible by having the right team.
Read more: Chairman to leave Lockyers after two decades
"And we've got a great team already and three new people joining us in November and December," he said. "So, we're making sure they get a great induction and are given the tools to succeed. We've also got a great team centrally in Ethos who support the Ethos brokerages through dedicated compliance, finance etc. For me, it's about tapping into the resources that we've got and collaborating. One of the things I enjoy most about Ethos is that [collaboration]… It's just great to work alongside like-minded people, many of whom have probably 'been there, done that' already. I feel like I can also grow and develop."
Lockyers is well placed for growth, Barnfather said, which will be supported by continuing to bring in the right people who have the skillset and attitude required to thrive. This will help him and his team drive the business into the next gear, and he has a variety of ambitious growth plans in place to support that over the coming years.
In addition to organic growth, as part of Ethos, naturally, M&A activity is also on the cards. Ethos's recent acquisition of Leeds-based Schofield Insurance Brokers is a testament to that and Barnfather said he is looking forward to working with the firm's managing director Gary Holland and his team going forward. Having served the Leeds market for several years, Barnfather is familiar with Schofield as a business and highlighted the shared dedication of both firms to customer service and being an employer of choice.
Read more: Ardonagh continues acquisition spree with Bravo Group swoop
Of course, he noted, having Ardonagh behind the firm with all the benefits that brings in terms of buying power, increased product offerings and employer benefits also strengthens the proposition Lockyers brings not just to its client base but also to the talent pool of the Yorkshire market.
"There's a lot of great talent in Yorkshire," he said, "and also a lot of great clients. Lockyers, and Ethos as a whole, really are a community brand – we operate in the community, we serve that community, and we do a lot of charity, as do Ardonagh. And honestly, I just think Yorkshire itself is such a great place to be and it's thriving in all aspects."