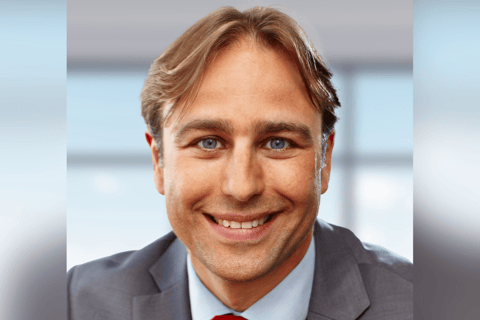 Liberty Specialty Markets (LSM) has appointed Jesse van Cleef (pictured above) to the newly created role of head of multi-buyer trade credit (MBTC) Europe, under its Financial Risk Solutions (FRS) business.
Van Cleef is based in the Netherlands and reports to Alexandra Paton, head of Continental Europe – FRS. He joined LSM from Atradius, where he held several roles there since 2006 – the most recent being regional director of special products. He has more than 20 years of experience in the financial services and insurance industries.
The appointment is ahead of FRS' launch of its MBTC offering in the European and London markets, and van Cleef will lead the development of this new product in these markets. LSM has been writing MBTC in North America since 2019. By bringing van Cleef on board, LSM now has a dedicated underwriter in the region, extending the product's growth and the company's geographic footprint.
"We created this new role as part of our growth strategy for this product," Paton said. "Jesse's experience and knowledge will be invaluable in supporting us to grow our portfolio. Jesse's industry experience and strong relationships make him the perfect leader to drive this stage of our development."
"We're thrilled to bring Jesse on board to expand our MBTC capabilities to the European and London markets," said Paul Kunzer, head of MBTC for FRS. "With Jesse leading the way, we look forward to building a strong team and business in the region."