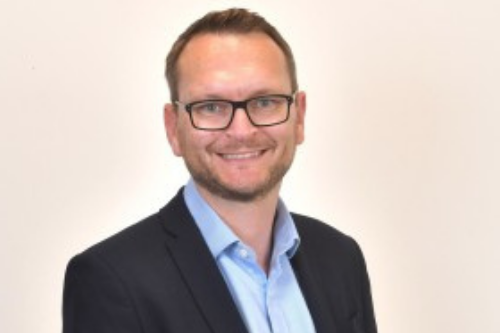 JM Glendinning Insurance Brokers has revealed that Jake Fox (pictured) has been promoted to the role of managing director, responsible for JM Glendinning's eight insurance broking businesses.
Fox, who joined JM Glendinning in 2015 as a professional indemnity insurance specialist to establish and lead the firm's Professional Risks business, brings over 20 years of industry experience to his new position. He takes over from Nick Houghton, who became CEO of the JMG Group, formed following a management buyout in 2020 and is now responsible for the JM Glendinning businesses based in Yorkshire, the North East, the North West and the Midlands.
Fox will also continue to influence the running of the Professional Risks business. Commenting on the news, he noted that JM Glendinning is "a progressive and ambitious business" which he is very pleased to have the opportunity to lead into its next phase of accelerated growth.
"As MD of JM Glendinning," he said, "I will be working closely with the leaders of our eight businesses to support their aspirations through organic and acquisitive growth and quality recruitment, to ensure we achieve our target of doubling our premium income from £50 million to £100 million over the next five years. We have a fantastic team and will be doing it the right way, with smiles on our faces."
Houghton added that Fox is an exceptional business leader and the natural choice to become MD of the JM Glendinning business. He highlighted that Fox built up Professional Risks from a standing start to become what is now the most successful division in the group.
"I have always said that the success of this business is down to finding brilliant people and building businesses around them and Jake is the perfect case in point," he said. "Anyone who has ever met Jake will agree that he is the consummate professional who is an absolute pleasure to work with."