Retail MD touches on strength of firm's 'build and buy' strategy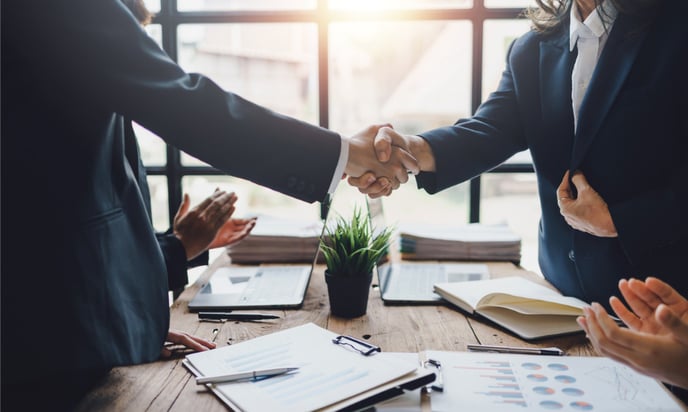 The Jensten Group has today revealed its acquisition of the Coversure Poole Group for an undisclosed sum.
With offices in Poole, Weymouth and Croydon, Coversure Poole Group is a member of Coversure – Jensten's franchise network. The brokerage, which was founded seven years ago by John Palmer, has since undergone significant organic growth, bolstered by several acquisitions.
Under the terms of the deal, the business will join Jensten Insurance Brokers, with Palmer becoming regional managing director and continuing to lead the teams within the business. Poole will form Jensten Insurance Brokers' fifth regional centre of excellence, covering the South. In a Press release, Jensten noted that the move will extend its retail regional footprint and ability to achieve further growth, both organically and by acquisition.
Commenting on the deal, Palmer said: "Seven years ago I took the plunge and started my own insurance brokerage. Coversure's 'business in a box' model gave me the framework and support I needed to launch the business without worrying about getting bogged down by handling regulatory administration, managing client money, and performing all the other support roles provided by Coversure."
Palmer added that Coversure's model enabled him to focus on his clients and on building a successful business, and that being backed by the model allowed him to grow his business to a size he could not have managed on his own.
Rob Organ, retail MD of the Jensten Group, also discussed the deal and said: "John is a great example of what entrepreneurial insurance brokers can achieve with Coversure. The proven lifecycle model is attractive to individuals who are ready to start their own business, launching and growing a brokerage with the support they need, and when the time is right, selling the business and realising the value they've created – we describe it as a business in a box for insurance professionals.
"We're seeing more and more people realise there's a significant and realistic opportunity for them. At the same time, our wider 'build and buy' strategy is creating a significant pipeline of brokers, many of whom will choose to sell to us."
News of the Poole deal follows Jensten's announcement at the beginning of 2023 that it expects to help 10 insurance entrepreneurs launch broking businesses this year within the Coversure network.
What are your thoughts on this deal? Feel free to share them in the comment box below.
Keep up with the latest news and events
Join our mailing list, it's free!
This page requires JavaScript