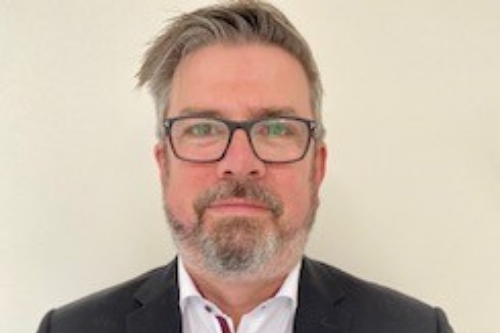 "We've always wanted to grow the business, but we've never really been focused on growing at such an alarming rate that it feels hard to control," he said. "This has always been a business that will be well-considered and anything that we do launch or go into, we go into it properly, with all the necessary due diligence to make sure that what we're going to deliver to our clients is going to be best in class, product and service. And that takes time, you can't do these things quickly – but if we're going to do something, we're going to do it properly."
The fact that he and Mohan have held so many roles along the way and are still so involved in building those crucial internal and external relationships is key, McLaren said. By being so involved in having conversations with their broker partners and helping them through the struggles that they face, the entire team has been able to present a unified face and value proposition to that market. And that translates to the cohesion of the internal team, as there is a "natural bond" between the people that come into work for the MGA, wherein they naturally understand the ethos of the firm.
"What we've tried to do is create a culture," Mohan said. "And it's really important to us that this is a culture where people do the right thing. All our colleagues will have had challenges with COVID in different ways and yet, they've performed exceptionally well through an uncertain time. And our focus has always been on supporting our broker partners but that comes down to us creating that culture where we put the customer first – because that integrity is really important to us.
"We believe in doing things the right way. That's part of the procedure – we are a team of people, many of them have been with us 10 years or more, so there's a longevity to this, and they buy into the culture that we have as a business and the ethics that we have. And if you're transparent with your brokers, if you're open and honest, and if you seek to do the right thing, and explain the reasoning behind your approach, they'll work with you. And we're very fortunate to have a number of broker partners who've worked with us for many, many years."
Read more: Jackson Lee Underwriting backs Cyclists Fighting Cancer
Having the right regulatory requirements and frameworks in place and adhered to is another essential element in ensuring that the business has the right products in place at the right time.
"So as part of that flexibility, we have our own software." he said, "We write our own code, we have our own systems, and all of that's been really useful in assisting us in getting products to market, and ensuring that it's delivered in the right way so that our insurance partners feel confident that they're working with the right distribution… Being nimble and flexible is good, and not having to go and necessarily get the tick from the VC to say 'it's OK to do that'… we've quite liked the idea that we're able to steer around boats as it were."
It's a decision that allows Jackson Lee Underwriting to remain focused on what's important to the team as individuals, McLaren said, and to make decisions on where its core focus needs to be, which has been the catalyst for its success to date.
He added: "And that still remains today, as what we stand for."