"That's why we've not just got a chapter on it, we've also got it running like a torrent through the whole of the BIBA Manifesto," he said. "We've got advisory boards for small brokers, large brokers, network brokers and all sorts of different brokers at BIBA but the small brokers are often the most vocal. So, we absolutely know what their issues are and certainly regulation has been a concern."
BIBA CEO Steve White (pictured below) highlighted that the first two sections of the chapter dedicated to this consideration look specifically at the Financial Conduct Authority (FCA) and make the point that the weight of regulation is impacting the broking sector's ability to innovate. This, in turn, is leading to knock-on effects for customers.
The increasing weight of FCA regulation is the number one issue for BIBA's members, he said, and one of BIBA's frustrations is that there does not appear to be anybody at the regulator's HQ who is taking a helicopter view of the impact of layer upon layer of regulation. BIBA is calling on both the FCA and Treasury to take a step back and examine that impact because its effect on smaller firms is "stifling".
"So, we're calling on the FCA in this section to think clearly and with some effort about the word 'proportionality'," he said. "The bulk of the firms that they regulate are smaller firms and this feels very disproportionate."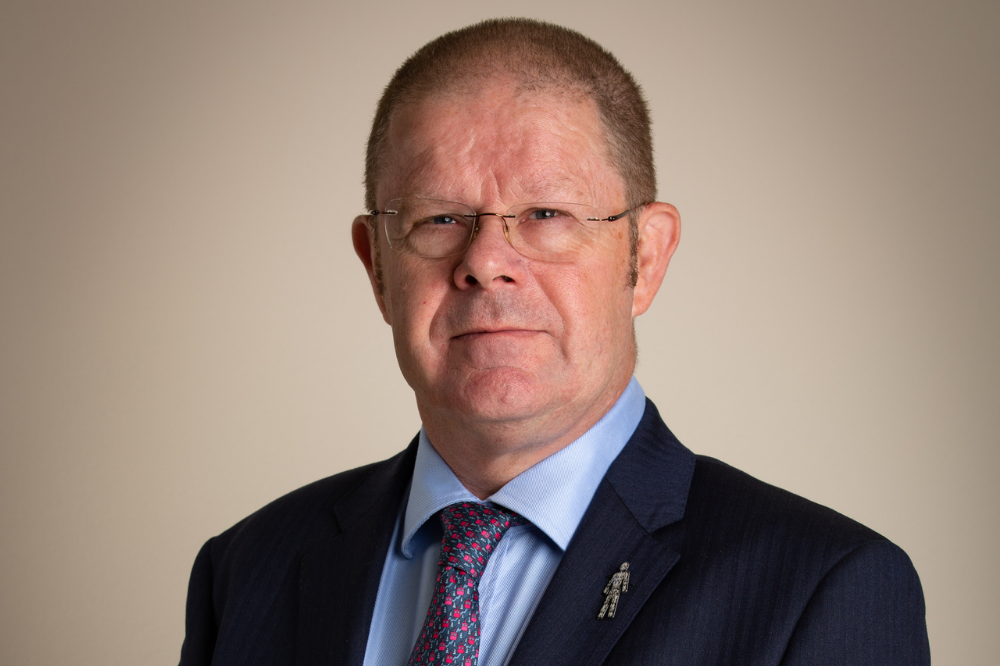 Trudgill stated that members have informed BIBA that it's taking around nine months to receive approval for a change in management, which is far too long. The FCA needs to help make the market work well by supporting brokers in doing their day job, he said. BIBA's Manifesto revealed current statistics around general insurance intermediary consolidation – in 2011, there were 5,955 intermediaries in the market compared to 4,352 a decade later.
Read more: BIBA on what's causing "uproar" among insurance brokers
This increased M&A activity is at least in part because some brokers can simply no longer cope with the cost and weight of regulation and are having to join up with larger firms. Trudgill noted that there is no single answer with regards to how to offset the regulatory burden weighing on brokers but that part of the answer is something that BIBA has been lobbying on for four years.
"If we can get that growth and competitiveness objective for the regulator, that will manage them and contain them a bit," he said. "They've never had that before, they've been a bit out of control. Having that containment, and they would have to report every year on that as well – on how they've made sure that all the new things they're doing meet this growth and competitiveness objective -that could be such a help in making sure that the regulation is more proportionate and appropriate for members.
"We've been bending John Glen and his team's ear about that for a long time. He knows what we want. And it's such a big deal for us to get that specified in the latest Treasury regulatory framework consultation. So, hopefully, we can get that one through over the next year or two."
The implementation of the FCA's general insurance pricing practices, which BIBA did a lot of work towards ensuring works for members and insurers alike, is verification that real movement can be made with regards to regulatory processes. But Trudgill emphasised that the sheer weight of regulatory concerns means there is still a lot more to do. For BIBA, these things cannot be seen through a silo and so these challenges are tackled in conjunction with other macro-environmental considerations, such as the public perception of insurance and broadening access to insurance services.
Read more: Chair of BIBA's Access to Insurance Committee calls brokers to action
The association has its own Access to Insurance Committee now, he said, and also sits on the Disability Insurance Champions Access Committee as well and has an outreach programme to charities. This work is not necessarily explicitly outlined by members but rather centres on BIBA's core philosophy – of representing the sector and promoting the benefit of brokers and how they help consumers.
"There are so many good stories to tell about brokers," he said, "and we're trying to help tell those stories."