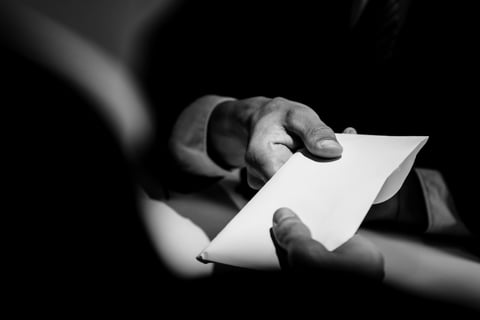 What appears to be a hush-hush probe by the Serious Fraud Office (SFO) in the UK is reportedly examining how the likes of Jardine Lloyd Thompson (JLT) and Tysers Insurance Brokers secured South American business in previous years, according to Bloomberg sources.
The news provider reported that the investigation, while not yet public, has been "in flow" for years and supposedly has its eyes on no more than five firms within the London insurance market. Bloomberg noted that the SFO declined to confirm the existence of the probe, which is said to be connected to a corruption investigation into Ecuadorian insurance fund Seguros Sucre.
The latter was ordered to enter into liquidation in 2021, while a US court filing had alleged that government officials in Ecuador were bribed millions of dollars between 2013 and 2017 to favour insurance brokers in securing business from Seguros Sucre.
In an emailed statement to Bloomberg, Tysers was quoted as saying: "We are cooperating with investigations in relation to historic conduct in respect of one former client in a specific territory. No charges have been brought against Tysers."
It was highlighted that Tysers had previously been notified by agencies not only in the US but also the UK that it was being probed over bribery and corruption suspicions in relation to historic conduct during the abovementioned years.
A Marsh spokesperson, meanwhile, told Bloomberg in an email: "This matter relates to a former JLT Re Colombia employee, arising from actions that took place in Ecuador between 2014 and 2016, prior to the acquisition of JLT in 2019. JLT voluntarily reported this matter to law enforcement authorities in 2018 and is cooperating with their ongoing investigations."
Part of the criminal justice system covering England, Wales, and Northern Ireland, the SFO is a specialist prosecuting authority that takes on a small number of large economic crime cases. It tackles the top level of serious or complex fraud, bribery, and corruption.