Why SMEs need to ask, 'What am I receiving in return?'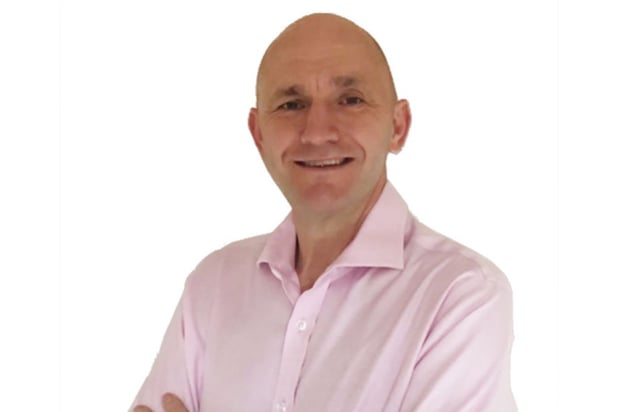 This article was provided by Jonathan Forster (pictured), SME distribution director at Travelers Europe.
Even when times are good, cash flow is a struggle for small- to medium-size businesses (SMEs). According to research from Xero and Accenture, late payments cost UK small businesses approximately £684 million annually. That doesn't even account for the time businesses lose in chasing those payments.
In today's conditions, making ends meet is that much more difficult. Scan the news headlines right now and you're sure to find an article about inflation, supply chain disruptions, increased energy costs, higher taxes and interest rates – the list goes on.
It's a sobering mix for any business owner, but for SMEs, the strains intensify cash flow problems:
Fortunately, there is help for businesses needing to preserve cash flow or get back on their feet.
"SMEs are facing a lot of uncertainty, but they can access resources to help ease the burden," said Jonathan Forster, SME distribution director at Travelers Europe. "Travelers wants to be part of the solution and has made a commitment to serving the SME space with not only a growing suite of products in areas we truly understand, but also through valuable added benefits that are free to the end customer."
Benefits can save a business
The SME product offering from Travelers includes Cyber, Property Owners, Marine Cargo, Office, Management Liability and Professional Indemnity Combined insurance – and the roster of benefits supporting these products has been growing. Travelers SME Office policyholders recently gained the benefit of First Recovery, a service that gets an SME customer back up and running if they experience an insured event such as a fire, flood or explosion at their premises.
"A catastrophe such as a fire can bring down a business that doesn't have a disaster plan," Forster said. "First Recovery can get an impacted business into temporary quarters, supplied with the necessary IT infrastructure, and ready to operate again often within hours of an incident. They also help policyholders develop a free disaster recovery plan bespoke to their business. The early days following an incident are vital to take the stress away from clients so they can focus on running their businesses. Travelers is the only insurer in the UK that offers the First Recovery benefit to SMEs for free as part of the cover."
Expertise for mitigating everyday challenges
While not all business owners will experience an event as dramatic as a fire, they will frequently face challenges that require them to consult expert support in the moment. Cyberattacks, for instance, are becoming more frequent and increasingly sophisticated: Vodafone Business research found that 54% of SMEs in the UK experienced some kind of cyberattack in 2022, up from 39% in 2020. Hiring a cybersecurity consultant can cost a business thousands of pounds per hour.
Beyond Cyber, Travelers offers Office policyholders support via free HR and accounting helplines. Through the Travelers Management Liability package offering, customers can get an hour of free legal advice from Kennedys, a leading UK law firm, about any matter relating to their policy. Customers can make an unlimited number of calls – each one just can't exceed one hour.
In these times, more businesses are managing concerns ranging from Directors' & Officers' claims to Employment Practices Liability issues, which can drain an SME's time and cash flow. Access to support is valuable to have in the moment, whether a business is facing an uptick in claims in the current environment, or it simply wants to minimise distraction and time spent away from the task of running a business each day. The support ensures that for businesses that struggle with cash flow, any money leaving the business is well spent.
"Like everything else, the cost of insurance is going up," Forster said. "So it's important for SMEs to ask, 'What am I receiving in return?' Travelers' product offering includes these valuable benefits, and these cover enhancements can relieve so many burdens. Indeed, they could potentially even save your client's business."
The information provided in this document is for general information purposes only. It does not constitute
legal or professional advice nor a recommendation to any individual or business of any product or service.
Insurance coverage is governed by the actual terms and conditions of insurance as set out in the policy
documentation and not by any of the information in this document
Keep up with the latest news and events
Join our mailing list, it's free!
This page requires JavaScript