One way or another, everybody will be impacted by menopause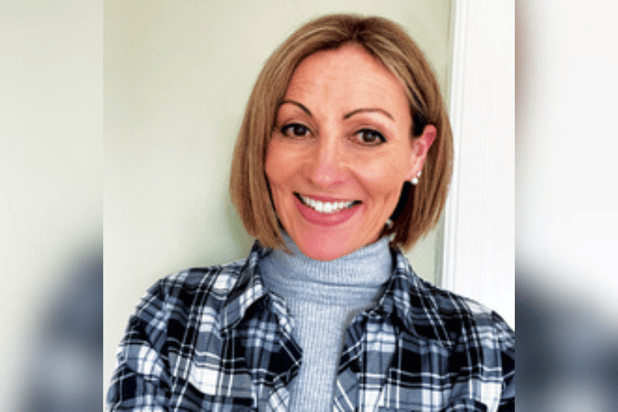 Like any journey worth undertaking, RSA's route to becoming an accredited menopause-friendly employer was grounded by a defined ambition – to support its people at work in any and every phase of their lives.
Speaking with Insurance Business following her attendance at the first anniversary of the Menopause Mandate in Parliament, Helen Simpson (pictured), HR advice leader at RSA and a key driver of its menopause support drive, highlighted how the accreditation process lent structure and a framework to its efforts. To achieve accreditation, employers are required to put in place policies in addition to training and awareness protocols for all colleagues, she said, and to establish practical changes to the workplace environment.
Menopause champions
Among the key actions undertaken by RSA, she said, the insurer created open forum menopause cafes, as well as lunch and learn sessions to open up conversations around the issue and hear from employees first-hand on what support they need most. From leader training to the introduction of menopause champions, Simpson and her fellow advocates have monitored the success of the programme, and been amazed by the support they have received at an executive level and the buy-in across the wider organisation.
"I think that's because it's a subject that resonates with everybody," she said. "This is something that will affect virtually half of our working population but really one way or another, everybody will be impacted by menopause. That's whether you're going through it yourself or a loved one is experiencing it and you want to be able to understand and help them. And the more we've learned, the greater our drive to keep the conversation going because we can see the impact it's having on our people."
The work Simpson and her team are doing ties in closely with RSA's broader DE&I strategy and its overarching ambition to support its people and their families. The core strength of this ambition is that it aligns the right thing to do with a clear business case, she said. And there is a real commercial benefit to supporting people at work, both in terms of allowing people to do their best work and in terms of employee retention.
"Menopause conversations should be highlighting the value of the experience that women have and what we [as an industry] lose if they leave our organisations," she said. "Because people will leave if we're not supporting them with their medical symptoms and you can't put a value on the talent that we could lose. There are a lot of statistics about that and we don't want to be one of them.
"The government's talking about getting women in their 50s back to work but we need to be asking where they've gone and why they've gone in the first place. We don't want to be that employer kicking themselves for losing talent because they didn't put the right support in place. So, the literal cost of replacing talent is a key consideration but it really does come down to doing the right thing which is something our chief executive Ken Norgrove is passionate about."
Menopause podcast
For something that directly impacts half the population, menopause doesn't get the scrutiny it deserves, Simpsom said, and hearing women's stories on RSA's menopause podcast provides an eye-opening insight into the lack of support available to women.
"From my own personal journey, I was in a male-dominated manufacturing organisation when I went through the menopause and there was no way I would have mentioned it to anybody," she said. "I just kept it completely to myself and it was OK, I coped with it – but looking back, the difference it would have made to me to have this kind of support and understanding would have completely changed that experience.
"I want it to be different for other women going through this… I want us to open up these conversations and get it all out into the open. So that for women, perhaps if they're in a meeting and stumbling over a word, they can say, 'oh, it's brain fog'. And that's not to make light of it or joke about it, but rather just normalise what's happening. Because women's confidence just goes out the window during menopause and that's so wrong."
Buoyed by the support received by RSA's executive team and colleagues alike, Simpson has plans to extend the conversation further. As RSA is owned by Intact, she said, it has been great opening up discussions with colleagues in Canada and the US to share best practices and which initiatives are having the best impact. Her ambition is to spread the message about what it means to be a truly menopause-friendly employer as widely as possible, and hopefully bring other companies across the insurance industry along on that journey.
It has been a rewarding experience to be part of something making such a difference in the lives of her colleagues, Simpson said, and she gives full credit to the "amazing team" around her for their passion, drive and dedication to the cause.
"It has been such a team effort," she said. "There's about six of us who are really driving this forward and it couldn't be done with less because you can't be everywhere at once. And you need the ideas and the network and be able to draw on people across the board and count on their involvement. The wider HR business community has been so brilliant with its messaging and internal comms people have been instrumental in getting into town halls to spread the word. I might be the face of it because I'm leading the push but there's a huge wave of people behind me and it's brilliant to see them be so passionate."
What are your thoughts on this story? Feel free to share them in the comment box below.
Keep up with the latest news and events
Join our mailing list, it's free!
This page requires JavaScript