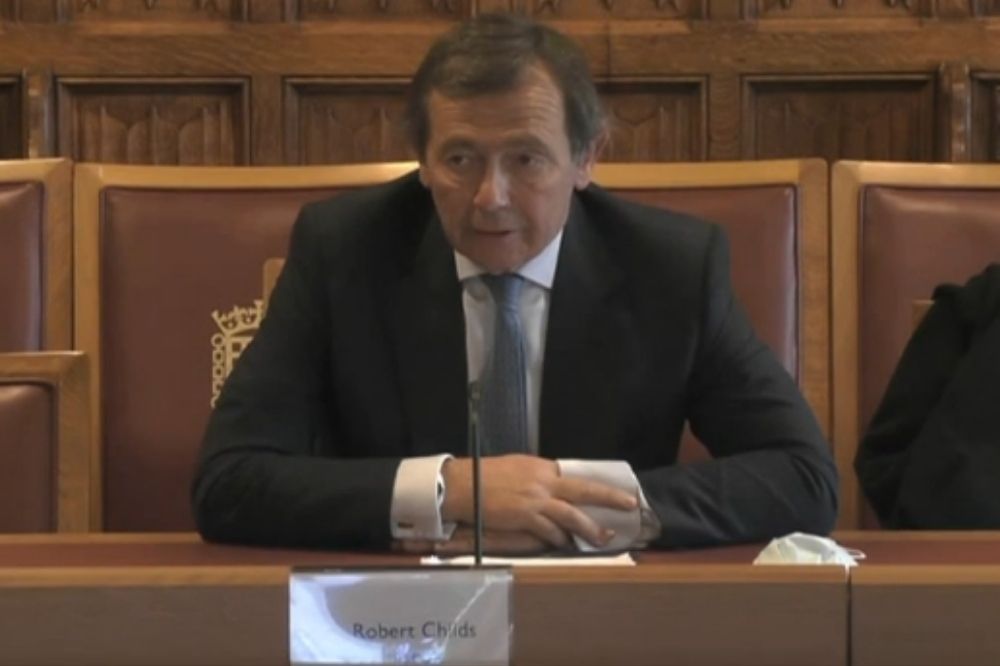 "I feel that the level of regulation is not a question of, 'Do I think I have a problem with the regulators?' – I don't," said Childs during Tuesday's oral evidence session as part of the committee's inquiry into commercial insurance and reinsurance regulation in the country.
"I think we have a good relationship with the regulators… It's a question of focus. Some kind of competitive priority, I think, will be important for our regulators. What we're looking for in our regulation is flexibility, more agility, and speed."
He declared: "I think if you had some kind of competitive priority, there would be someone there to measure those kinds of attributes which are not there at the moment."
The committee, whose remit includes scrutiny of the work of UK regulators, is examining whether regulatory policy is well-designed and proportionately applied.
Citing global insurer Hiscox – subsidiaries of which include a UK insurance company and a Lloyd's business – as an example, Childs pointed to an increase in interactions unseen in other markets.
"Since 2010," noted the chair, "the interaction with our UK regulator has doubled every year. That hasn't been the same elsewhere… That, I think, is the key point. The only regulator in the world that wants to see all our board papers is the UK… The other regulators seem to manage perfectly well by just talking to the executives."
Childs went on to clarify: "There is nothing wrong with any single one of their inquiries. If you're holding it up to the light, you would say, 'That's perfectly sensible, I would do that'. But when you add them all together, it's just a straightforward accumulation. And that requires a huge amount of effort and time within the business to answer.
"I would accept all that if they had some flexibility and they had the ability to fast-track."
The former Lloyd's Market Association chair – who came onboard Hiscox in 1986 and whose previous roles include that of chief underwriting officer – also drew attention to the speed by which insurance businesses are able to set up in London.
He told the committee: "How quick is the process? Is it transparent; is it published? Our business is a business of opportunity, and opportunity doesn't wait… If you wanted to set a business up, you would want to take advantage of everything that's happening. Businesses are able to do that elsewhere; you can't do it in London, it's just too long. They don't have a fast track."
Childs' suggestion? Have a wider group with greater authority step in.
"We ought to have some kind of roadmap that looks to see how we can measure their progress to improving the service," he stated. "The London Market is big; it employs a lot of people, and no-one is saying that it's going to disappear. My concern is that it will only continue to grow if new businesses continue to open up in it. It will slowly reduce if it doesn't."
The Hiscox chair added: "I don't know where within our regulator someone is sat down saying, 'Is it reasonable that your interaction with people should double every year?' I don't know who asks that question. My view is that I think that's a role for Parliament. I think Parliament ought to be involved in looking at it.
"…They aren't going to listen to me if I tell them they ought to change the way they do things. It needs to be a broader group with some muscle."