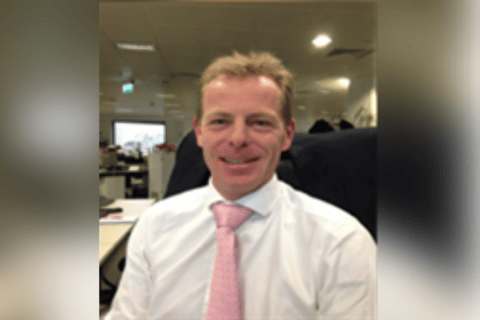 Gallagher has made two key changes to its market management team's leadership team, as the firm seeks to further grow its footprint in the UK and Europe.
Richard Laver (pictured above) has been appointed as market management director for Gallagher's UK operations. In his new role, Laver will head up all elements of Gallagher's market management team, which includes insurer relationship management, insurer compliance, and market insights. He will join Gallagher in the second quarter of 2022 from Aon, where he was managing director of Aon Inpoint. He will report to Charles Crawford, chief operations officer, Europe, Middle East and Asia (EMEA).
Laver has worked in the UK, US, Asia-Pacific and Latin American markets and has extensive experience in strategic relationship management with global insurers.
Ron Hayes, currently market management director, will move into the newly created role of chief broking officer role in the first quarter of 2022. He will report to Simon Matson, CEO for EMEA, and will be responsible for shaping the placement strategy for Gallagher in the UK.
Hayes has worked in the London market for over 37 years. He joined Gallagher in 2012 and oversaw market management during a time of significant growth for the business. Across his career, he has held senior roles at Marsh and JLT, with responsibility for developing placement strategy and handling major clients.
"We are delighted that Ron is moving into a new role where he will be a key ambassador for Gallagher in the market," Crawford said. "Richard is a first-rate addition to my leadership team and will enable us to further develop our insurer relationships, as well as lead our market management team, which plays a hugely important role within Gallagher. Both these appointments reflect our ongoing commitment to investing in industry-leading talent, enabling us to pursue our ambitions for further growth."