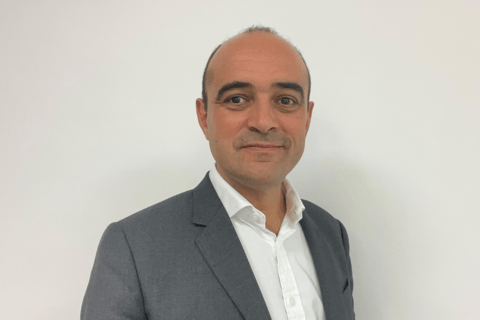 Franklin Templeton has appointed Heneg Parthenay (pictured above) as head of insurance EMEA. Based in London, Parthenay reports to Matthew Williams, head of sales, EMEA, and Nick Hooten, head of client investment solutions, Franklin Templeton Investment Solutions.
In this newly created role, Parthenay will lead the development of Franklin Templeton's business with insurers across various markets in Europe, the Middle East, and Africa. He will work closely with the company's specialist investment managers and local distribution teams to develop investment strategies designed to meet insurers' needs.
"Heneg brings over 22 years of insurance and asset management expertise that will be instrumental in developing our offering in the rapidly growing insurance market," Williams said. "I am delighted to welcome Heneg on board and look forward to working with him to address the evolving needs of insurers and build Franklin Templeton's footprint in the EMEA insurance market."
Parthenay was most recently head of insurance at Insight Investment. Prior to that, he worked for BNY Mellon Asset Management, Aviva Investors and Aviva Group, where he held senior positions focused on M&A, capital management and strategy. Earlier in his career, Parthenay held actuarial and risk management positions at Renault SAS, AXA Corporate Solutions and SCOR.
Heneg holds a master's degree in banking, finance and insurance and a master's degree in risk management from Paris Dauphine University. He also has a master's degree in actuarial science from Conservatoire National des Arts et Metiers and is a fellow of the French Institute of Actuaries.
"Insurance clients have very distinct objectives and parameters," Hooten said. "Heneg brings insurance capital management and regulatory experience that will allow us to leverage fully the breadth of expertise of Franklin Templeton Investment Solutions. I look forward to working with Heneg to enhance and expand our solutions offering dedicated to EMEA insurers."