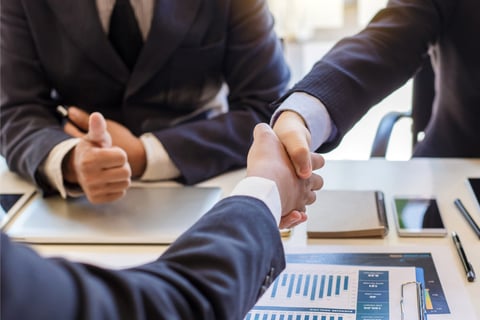 To improve its parametric cyclone insurance product, corporate insurance provider Descartes has entered into a partnership with the tropical cyclone risk analytics firm Reask.
According to a release, the partnership will combine Descartes' ability to incorporate technology into its parametric product design with Reask's wind speed data, expanding global cyclone parametric coverage. Reask's Metryc solution boasts global coverage, allowing Descartes to expand its parametric policies into regions where data limitations hampered previous coverage. In addition, Reask's capability in delivering high-resolution wind hazard intensity metrics within days of an event supplements ground-level observations and supports Descartes' parametric products.
"Data dearth in certain regions remains a gating factor to providing parametric insurance covers that enhance resilience. Reask leads the charge in its ability to quickly capture a windstorm event or provide wind at location maps in certain areas, such as the South Pacific, where data is less accessible," said Descartes Underwriting co-founder and head of R&D Kevin Dedieu.
Dedieu added that "precise, high-quality data is a prerequisite to all parametric insurance structures," and that Reask's wind-at-location data reduces basis risk "in game changing ways."
"Our Metryc solution enables the transfer of financial risk in all corners of the globe, expanding the reach of parametric insurance solutions such as those provided by Descartes Underwriting," commented Reask co-founder and CEO Thomas Loridan. "It is thanks to our machine learning approach to wind modelling that Metryc can be used as a reliable third-party view of tropical cyclone wind speed data even in regions where observations are scarce."
Descartes Underwriting has been working with Generali Global Corporate & Commercial since 2020 to improve corporate uptake of parametric risk transfer solutions worldwide.