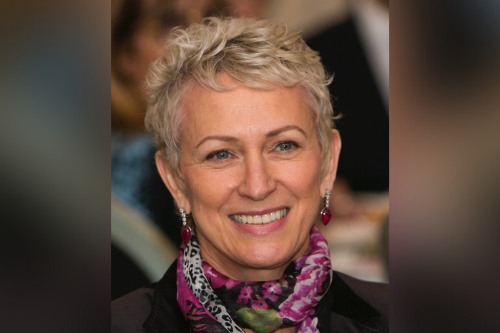 Aside from Lloyd's, Beale's credentials also include roles at Canopius, Zurich, Converium, GE Insurance Solutions, and Prudential. A retired senior executive, Hammond's experience spans years spent at Lockton, Jardine Lloyd Thompson, and Marsh.
Swanback, an Accenture alum, is currently product and platform president at Western Union. As for Chima, she's a seasoned chief information officer presently connected to Boeing Employees' Credit Union.
"We welcome the appointment of Ms Beale, Ms Chima, Mr Hammond, and Ms Swanback to the board," said Mark Wills, portfolio manager at Elliott Investment Management L.P., which is one of WTW's biggest investors. "We believe these four outstanding independent directors have the right combination of skills and experience to support the company's efforts to drive superior shareholder returns.
"The company's focus now turns to successful execution, and Elliot looks forward to continuing our constructive engagement with Willis Towers Watson and to supporting the board as well as Carl [Hess] and the management team in the coming months as they implement the company's strategic plan."
Read more: Willis Towers Watson picks chief executive's successor
Meanwhile, board chair Victor Ganzi – who thinks the new arrivals will add "a deep and broad base of knowledge and a wide diversity of experience and skills" to the board – has decided not to stand for re-election. His term runs until the 2022 annual meeting of shareholders.
"We look forward to continuing to engage with Elliott and our other shareholders as we continue the process of refreshing the Willis Towers Watson board and moving forward with our strategic plan to enhance the value of the company for the benefit of shareholders," stated Ganzi.
WTW had been engaging in what was described as a "thorough" multi-year succession planning process prior to announcing the now-terminated deal with Aon. Further changes to the board next year will see the roster trimmed to nine by the time of the annual meeting.
"We are very excited about our strategic plan and the value that we think that it will deliver to Willis Towers Watson shareholders," commented outgoing chief John Haley. "We very much appreciate the support of Elliott and all of our investors.
"As I near my retirement, I look forward to working with Carl, the management team, and the refreshed board to continue the transition and best position the company for continued value creation."
Hess, who became president in August, is taking over from Haley as CEO in the New Year. The new boss will join the board then. In connection with the transition, an operational transformation committee within the board will be set up. Initial members will include Beale, Hammond, Swanback, and existing director Paul Thomas.