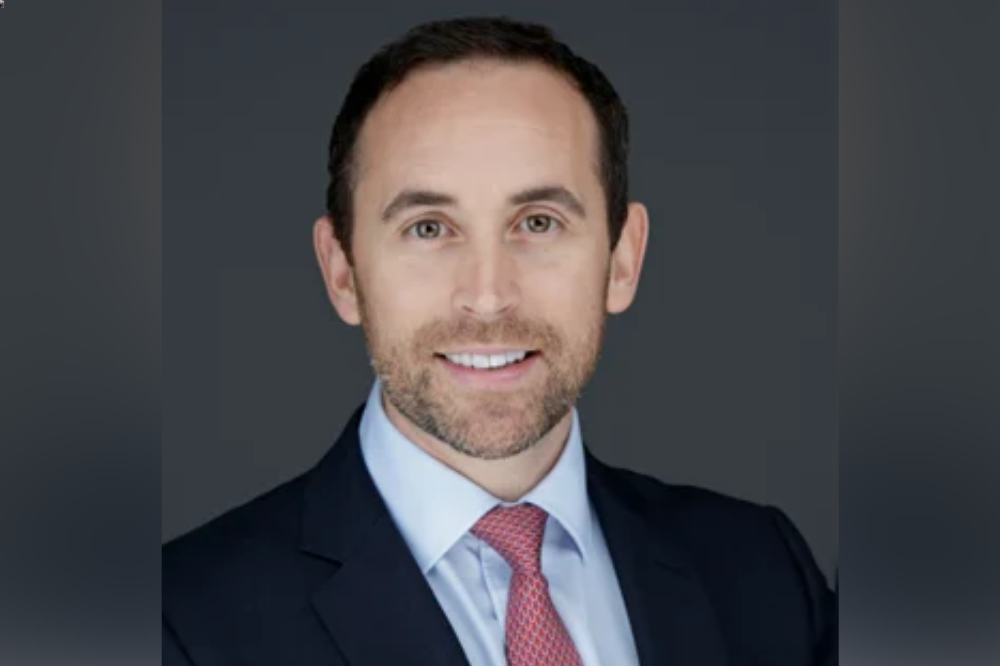 "I genuinely think these have been the most fascinating two years," he said. "You couldn't have asked for a better period because of the changing risk profile and translucent interconnectivity [we're seeing] … I can't really think of a period whereby what we do for a living – protecting UK businesses and by doing so the UK economy – as a space, has been so interconnected.
"If you think about the risks organisations have seen from 2020 through to today, you've COVID-19, you've geopolitical issues, terrorism, cyber, you've got the back of the cladding issues, etc. It's a fast-moving interconnected space. So as an organisation that's two years into its onward journey and one which at the outset said, 'we're very clear on what our audience looks like', we've had to really deploy the skills of the people that we brought in to help our clients navigate that."
Since it launched into the Northwest marketplace serving corporate/commercial mid-market clients and private clients, Broadway has gone from strength to strength. In addition to welcoming a raft of impressive insurance professionals to its team, the firm has doubled the value of the corporate and private assets for which it arranges cover in the last six months alone to nearly £1 billion.
Now, it is on course to generate more than £4.5 million in GWP this year and is ever-expanding its regional reach beyond the North West to work with clients elsewhere across the UK and Europe. It's leveraging its reputation in the market not just to attract and retain the best insurance talent, Lloyd-John noted, but also to continue those instrumental conversations about the role a risk advisor plays in serving communities.
Looking to the first tranche of Broadway's specialism, that corporate/commercial mid-market space, he highlighted that the broking firm is well-positioned to provide advice and a methodology, risk-based discussion to businesses that are large and complex without being FTSE 100 or FTSE 250 companies. At the bottom of the UK insurance marketplace, he said, you've got aggregators to look after those sole trader type businesses – and it works for them, being quick and easy.
Then you've got SME businesses that tend to either obtain insurance from the High Street brokers or sometimes aggregators, he said. And all the way at the top you have the large, international businesses that come under the remit of the global broking giants – which is the space most of Broadway's colleagues have moved from.
Read more: Broadway Insurance Brokers strengthens team with key appointment
"But in the middle of that," Lloyd-John said, "there are really interesting businesses that I see as entrepreneurial businesses that tend to be owner-managed and these have got a risk profile that's changing rapidly. And I think the insurance marketplace, from the majority of the conversations we've had, has almost dealt with them like SMEs. It has felt transactional, like a couple of weeks before renewal [brokers] see if they can get their premiums down.
"Where we stand out in that commercial/corporate space is we're really prepared to say 'what you've got is great, thank you for asking us to review it for you, we can't see any areas where you're over-insured, underinsured or exposed. And on that basis, we recommend staying where you are'. It doesn't happen very often."
It's a conclusion that Broadway's team find themselves coming to less and less these days, he said, as due to the more transactional approach taken to this relationship by others in the marketplace, it's emerging that these clients aren't getting the right advice and support. They aren't getting that 'press pause' moment, he said, where the right stakeholders are gathered in a room to have a risk-based strategic, commercial and financial conversation.
"The output of that is that the insurance recommendations we're making from a design and deliver perspective are very different to the programme they had at the beginning of the conversation," he said. "And that's telling me we are providing a service that is being appreciated and, therefore, the concept of value is being found. There's nothing worse than doing this job and someone just says 'that's fine' and doesn't say 'hang on a minute, why are you recommending this?'. Because that's fulfilling the risk-based [part of what we do]."
Broadway has found that there is a space in the market, where the process of 'back to basics' risk-based conversations is often not being delivered consistently and thus not leading to effective risk transfer/insurance programmes. It's probably a reflection of a very swiftly changing environment, he said, where industry consolidation, retiring talent and a shortage of key skills are all challenging the effectiveness of the broking proposition.
Taking a more innovative approach to advising and supporting clients also blends neatly into Broadway's approach to its private client insurance arm. And having a joined-up approach to supporting private clients by providing insurance services to the individuals behind these entrepreneurial businesses has set Broadway apart, he said.
Lloyd-John highlighted that he takes real pride in the firm being able to have a dual private client and commercial conversation with the entrepreneurs it serves via a single gateway. It seems to him, he said, that Broadway has a business-to-business element that has really found its way because of the space that was open in the market to its offering.
"I'm not sure organisations were quite getting the right style of advice," he said. "And it's a style thing actually more than just technical. Technically, the insurance industry is underestimated. But style of advice is something that I think our industry struggles to deal with consistently because there's so much volume.
"But in doing so, we've discovered that the private client services that we provide [our clients] are something they don't see as separate… because fundamentally these things are interconnected. That is our story to date, and it has allowed our business to grow quite quickly but, what I'm really pleased to say, is also sensibly. I think if you try and develop a business to be one of quantity, quality follows because of the methodology and people you're putting in place to achieve that."