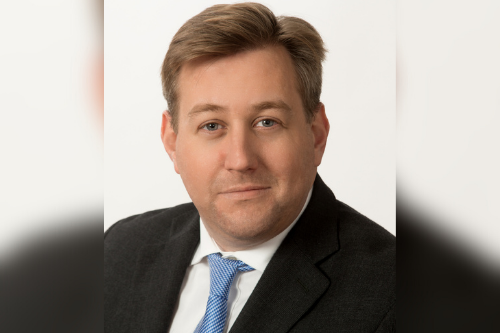 Read more: Castlemead Insurance Brokers joins Brokerbility
"Traditionally, we've not really needed a network," he said, "and we never wanted to be part of the networks that the [biggest] brokers run, or to ally ourselves with any of those major brokers. And we knew of another business in the southwest, which was a competitor before they sold to Gallagher, which was a local Brokerbility member. And it seemed like a sensible thing for us to do – there's no pressure on placement strategy and Brokerbility are sensible in terms of their approach to the market. And with insurers focusing on their distribution strategy, we needed a bit more market clout and knew Brokerbility would get us that answer."
Read more: Ashwin Mistry reflects on the power of broker networking
The Brokerbility deal is an example of a win-win scenario, he said, as it offers the network a well-respected broking outpost in the southwest while it provides Castlemead with a range of advantages. First and foremost, Ingleby said, it offers clients a more significant audience with those insurers with which previously the brokerage has had less contact. He noted that given the recent market moves in recent years, when insurers shut regional branches and relocated to 'insurance hubs', brokers tended to have to be very significant in order not to be sidelined.
"And Brokerbility, with its £400 million of GWP, in conjunction with the Clear Group, is in that 'worth talking to' camp," he said. "And, from our clients' point of view, unless we can get a reasonable response from the market, then again that's a competitive disadvantage for us. So, we need to be able to get sensible terms, and we need to be able to be taken seriously by insurers."
Ingleby noted that there's also the feeling that insurers take the view that if they don't get the right information or the right partnership with a network member that they can leverage the network itself to remedy that. Networks offer insurers more distribution control, as well as cost savings, as they're no longer sending insurance sales reps into dozens of different independent brokerages when they can hold agent conversations at a higher level.
The fact that each of these advantages can be taken without losing the independent nature of Castlemead was central to the broker's decision to join Brokerbility. For Ingleby, what that independence means is being client-focused, and being able to find the best terms and the best policy wordings in the market with no strings attached.
"We haven't been siloed into different products, or made to become heavily product-driven," he said. "And actually what clients want is insurance that works for them. And that might mean that things need changing or moving around. And it's about finding the answers – our phrase is 'we either find a way or we make one'. That's ingrained in what we do and it comes down to providing a proper set of insurance [services] that actually protect clients."
Read more: Ashwin Mistry on the opportunities available to brokers in 2021
Castlemead's website lays out its value proposition clearly – that "small print matters". That means taking the time to read and evaluate every policy instead of just selling commoditised insurance products, he said, which makes a substantial difference to client outcomes when it comes to the point of a claim being paid and their business continuity being restored. The opinion of the Castlemead team, Ingleby stated, is that too much productisation of insurance has occurred over time, and the buck stops with them.
"Because there's normally a solution somewhere along the line," he said, "and it's just that having the perseverance to find the right underwriter, or the other way round, which is to actually get the client to improve their risk to make themselves more insurable. But there's usually a medium in the middle where you can get something that works for both parties."
COVID seems to have accentuated the air of uncertainty that many consumers feel when it comes to insurance coverage, Ingleby said, and many simply aren't aware of the specifics of the policy they've bought until the point of a claim. Customers want to be well-informed, especially as insurance is such a significant spend, and they want to ensure that they have the right cover, that they're getting good value and, crucially, they don't want too many surprises.
And, given those requirements, Ingleby is confident that there is a strong opportunity ahead for independent brokers to plough a different kind of furrow.