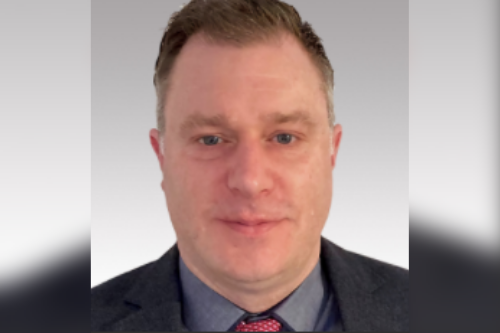 Read more: How can brokers access the HNW sector?
"It's something that's not always prioritised," he said. "For the bigger loss adjusters, it's more of a turnover, volume of claims game. Yes, you're expected to give a good level of service but it's perhaps not prioritised the way it should be in that. Because whether you're a high net worth policyholder or a domestic policyholder, when something nasty happens in your own home – whether that's a flood, fire or a leak – it can be quite stressful.
"So, adjusters have to show that personal touch and treat everybody differently because everyone has different personalities and likes to deal with things in a different way… Those personal skills are very important and sometimes not valued enough in a lot of industries, but particularly in insurance where you really need to have those skills."
An essential part of his role will be building strong partnerships with brokers and insurers and leveraging these going forward. He has already seen success on this front, despite it still being early days, and has made headway in developing the surveying side of the business and building a contractor network.
When it comes to broker partnerships, he said, it's about getting to know them and building trust so they are aware they can pick up the phone and have their queries answered if they're facing any difficulties. When that trust is there, it's much easier to explain why certain decisions are being made and to open up all lines of communication to make sure this is communicated properly to the insured.
Read more: Here's how to boost your commissions – and help your clients too
"It's a big help," he said. "Nine out of 10 times if you have to tell somebody 'look we can't pay for this', [people] are quite happy with that. And I think communication is the key thing there… [you need] to take that time, and not presume that a client knows exactly what you're talking about but rather explain exactly the reasons why and what their policy does and does not cover. Most of the time, people are OK with that."
Harris is still at the crucial juncture of forming new relationships in the market and he highlighted that it is the brokers who are very focused on the customer service element of their offering who are the most receptive to striking up such a partnership. On the larger end of the scale, he said, there's often a call centre type approach to broking whereas the more traditional insurance brokers will take an active interest in a claim and pursue to the nth degree.
"A good broker is someone you can pick up the phone to when something has happened – say, a fire – and they will get in touch with the insurer," he said. "A good broker takes care of all that, which shows the value of paying that little bit extra to get a broker to settle your claim. Because when something goes wrong, you've got that assistance, you've got that help."
Whether it's to do with loss adjusting, broking or underwriting, Harris understands the critical nature of the personal touch, and he is keen to take insurance away from "the machinery of big business". It reassures people at the point of claim to rely on individuals who they trust to get the process running and solved as smoothly as possible involved. And when you start the claims process on a strong footing, he said, it really does help it run more easily as it progresses, which is something he is keen to do from first doors.
"There's no-one quite like Criterion other here," he said, "certainly not in Northern Ireland. So, I think we've got a good selling point with our service, it's just about getting out there. And the other thing is balancing the work with claims with getting out there and visiting brokers. That's probably the most difficult part but I'm enjoying both sides of the work."