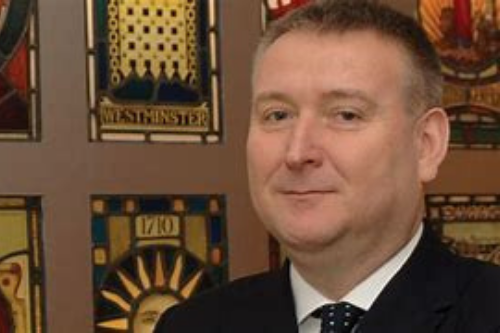 McCafferty, whose time in the insurance profession has seen him take on several leadership titles – including as chief executive of Brightside, CEO of AXA Insurance and president of Willis UK & Ireland – highlighted in an interview with Insurance Business that he was drawn to the "great spirit" of NPAI and how this was reflected in the values and purpose of its team. What the team is doing and the way that it's doing it displays a lot of creativity, he said, and so it has felt like a natural fit.
Non-executive roles such as this often come about through connections with a wider insurance network, he said, and he has worked very closely in the past with several non-executive directors on the board of NPAI. Through that network, the opportunity first emerged and, having followed the business with interest for some time, as that conversation became more serious he got to know more about the team and quickly recognised the substantial variety of values they shared.
"It's a very purpose-led organisation, which I've been passionate about for a long time," McCafferty said. "They're really clear about the value that they add in the pharmacy space, which of course, is front and centre these days when you consider the health care response to COVID and other issues as well. [This area] has such an important role to play in society right now and I know NPAI is truly valued for what it does, which tells you a lot about how they're regarded and what they're good at."
Read more: Peach Pi launches industry collaboration advisory forum
It's a business that has been operating for a long time and is very clear about where its core strengths lie, he said. Now, from this strong platform, it is looking to grow and expand into the intermediated market with a set of products for related trades and professions, and he appreciates that Peach Pi's emphasis is on building on its core niche and capabilities. McCafferty believes there is a real opportunity for growth for the business by leveraging its operational strengths for the benefit of all its next steps.
"I just found that pretty captivating, I really like the people involved and I wanted to get involved so that's how it happened," he said. "And I'm already enjoying being part of the conversations that they're having about getting a stronger foothold in the broader intermediated broker market."
From his time in the intermediated market, McCafferty has seen that the most important thing for any broker these days is knowing that they can rely on expertise, service and response from their insurer. Peach Pi is well-equipped to do that, he said, which is evidenced by the foothold it has in the market already. More broadly, however, it is a troubled market and it's quite difficult for insureds sometimes to get coverage at a sensible price, particularly in PI markets.
"The opportunity to trade with a new market, I think, ought to be quite exciting to a number of players," he said. "It's still early days of course, but the team have already done a great job, and are trading with 20 brokers through Acturis on e-trading platforms. So they're off to a very good start by [focusing on] those freelance and professional businesses. And it's mostly the wellbeing and lifestyle sector that they're concentrating on, one which they legitimately understand because it's a similar space to the one that they've occupied for so long."
Read more: Kaufman Group on growth and customer centricity
For McCafferty, customer centricity and the need to have this at the very heart of business operations and decisions has long been a key value and he is delighted to have this mirrored so closely by Peach Pi. The core belief of the business is to be clear about the purpose that it serves, where they can lend expertise, and what contribution they are making, he said.
"That's the kind of things all businesses should be doing," he said. "And I think the regulator customer, apart from anything else, is going to demand that focus on value over price. It's about being really clear what value you're adding, how you're adding it, what capability that reflects and how that turns into a trustworthy proposition for the customer and the client. It's all very related, and it has to do with the professionalism and the culture of the organisations in which we work and in which we lead."
For McCafferty, his non-executive position with NPAI reflects an extension of the conversations he has long been having across the marketplace. Those conversations around scale and niche and digital advancements are still strong themes across the insurance profession and he is passionate about continuing them.
"And then, of course, for me, it's about being back in the world of being part of a carrier," he said. "I love broking so much but I did miss that, and there are some technical things that you do miss about being involved with an insurer. So I am pleased to get back into that as well but mostly I'm excited about what this business is doing, its specialism and getting out into the broking market, which I'm looking forward to helping them with."