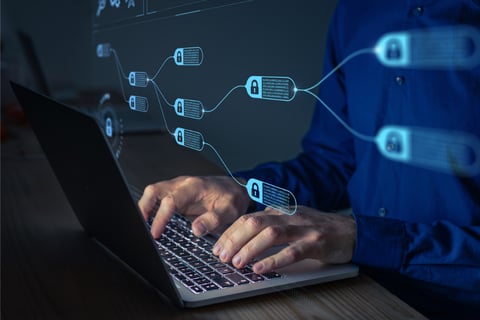 Blockchain-based insurance is expected to transform claims administration, according to a new report by Juniper Research. Specifically, researchers expect blockchain-based insurance claims to exceed $10 billion in cost savings globally by 2024, up from $1.1 billion in 2021.
The report, entitled 'Blockchain in Financial Services: Key Opportunities, Vendor Strategies & Market Forecasts 2021-2030,' says the insurance industry should see cost savings from blockchain use across all processes. This is particularly true for insurance-heavy markets such as the US, which Juniper Research predicts will see sky-high rises in total cost savings through blockchain use for premium issuance and management between 2021 and 2024, representing more than half of the total cost savings globally by 2024.
Researchers suggested health insurance as a key area for savings due to the resource-intensive nature of the sector and the ability for blockchain to replace inefficient processes. The report suggests that the US, as a big market for health insurance, will see the number of claims processed via blockchain to jump from 2 million in 2021 to 24 million by 2024.
Research author Susannah Hampton said insurers have been reluctant to modernise processes, but the benefits for insurance will eventually overcome barriers to implementing blockchain solutions, enabling blockchain insurance to increase.
"Insurers must address barriers to implementing blockchain technology through investment and partnerships," she added. "Any blockchain solutions deployed must integrate into existing underwriting and claims management platforms and offer an increased value proposition beyond what is already possible."