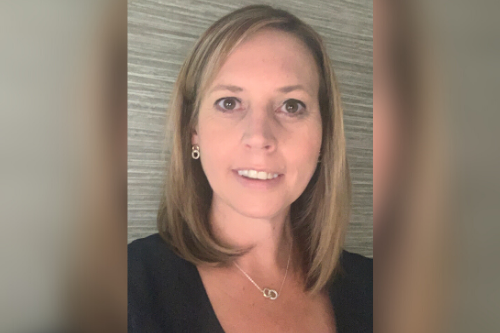 "We believe a key reason for Claudio being listed is due to his very strong core values," she said. "He believes that kindness in leadership and trusting and respecting all employees is crucial to instilling a positive workplace culture. The award is also testament to the inclusive, rewarding and collaborative culture at AXA, where employees are encouraged to bring their full selves to work every day."
Exploring what it means to build a culture that allows people to be authentic to themselves, Ashdown noted that it starts with the realisation that insurance businesses rely on the talent, courage and resilience of their people to succeed. Thus, AXA strives to provide a workplace culture that is always open, supportive, challenging and empowering.
"We respect and value the individual differences of our people because it's these differences that make us stronger," she said. "A diverse workforce helps us more effectively meet diverse market and customer needs, and helps us attract the most talented people, fosters internal morale and employee engagement and enhances employee wellbeing. This is why diversity and inclusion are key priorities at AXA."
Read more: AXA's Zoe Ashdown on reducing the gender pay gap
The group's brand promise is 'Know You Can', and Ashdown said this embodies empowerment and self-belief. This is a mindset not a strapline, she said, and it is this mindset that helps people develop the confidence to progress both professionally and personally. To allow this development to occur, the right tone must be set at the very top of an organisation's structure and, particularly when it comes to D&I, that means being accountable and having diversity at a senior level.
There is little doubt that the COVID crisis has increased many people's focus on health and wellbeing and Ashdown noted that this, in turn, has accentuated their desire to find a good balance in their lives. At AXA, she said, employee wellbeing has long been an important focus and, during the pandemic, it really ramped up its activity in this area.
"In line with the virtual workplace our employees have been experiencing," she said, "we focused on using technology to treat employees like consumers, giving them access to services when, where and how they needed them. But our proposition isn't just technology-led and we've tried to find variety both in solution and delivery methods to engage as wide an audience as possible."
These include a focus on wellbeing, she said, through a variety of programmes including a virtual GP service for employees and their immediate family, Cycle2Work, gym discounts, free online fitness classes and more. Mental wellbeing is not being left of the equation, however, with provisions made via a mental wellbeing app, an employee assistance programme and access to mental health seminars.
The insurer has moved beyond just the realm of the physical and mental, she said, by providing tools to support its people's financial wellbeing and social wellbeing. The former includes tools such as Nudge, a financial wellbeing app to help employees manage their finances better and the latter includes services virtual volunteering opportunities via the AXA Hearts in Action programme and community programmes.
Read more: Assessing the long-term impact of coronavirus on insurance working practices
As a business, AXA has made a commitment that it will not go back to pre-pandemic ways of working. This is a real chance to take something positive out of what has been an incredibly challenging time, she said, and to reimagine the way we work.
The insurer is rolling out its 'Smart Working' strategy – a hybrid way of working which provides increased flexibility by combining remote work and office presence. Ashdown said the business is convinced that its new smart way of working will build organisational resilience and help it attract and keep the best talent.
What smart working means, she said, is that organisations can attract a more diverse pool of talent, increase the geographical reach of many of its roles and encourage talent to join and to stay given the increased level of balance and choice they enjoy. This will help staff to get the best out of their working day while still ensuring AXA delivers great service to our customers.
"The pandemic has been a huge and transformative moment for working practices," Ashdown said. "As a result, organisations that don't transform, adapt or reflect what employees want and expect from the workplace today may struggle to attract the best talent going forward. This is why we have developed a Smart Working strategy, which will enable employees to be much more location agnostic and to be in the right place to do their job and serve their customers.
"This is a new approach and we intend to test and learn as we go along. But we believe that by providing this enhanced level of flexibility we can take a new step in our overall ambition to become one of the most inspiring companies to work for."