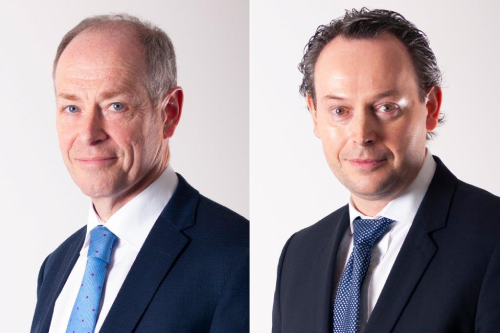 Aston Lark Ireland has acquired McMahon Galvin Limited, a general and commercial insurance brokerage based in Dublin.
McMahon Galvin was founded in 1970 and provides home and car insurance to individuals and a full range of insurance services to businesses. It is currently led by the management team of Peter Hanlon (pictured left) and John Galvin (pictured right), who will join the Aston Lark team.
"We're delighted to welcome the McMahon Galvin team to Aston Lark Ireland," said Peter Blank, CEO of Aston Lark Group. "To have successfully traded and looked after clients for 50 years just shows what a high-quality business this is. We're proud to have them join us."
This is Aston Lark Ireland's fourth acquisition in 2020, following three made in the spring – North County Brokers, O'Loughlin Insurance Group and Brady Burns & Associates.
"We are delighted to be joining Aston Lark, which marks an exciting milestone in our 50-year history," said Hanlon. "Our fantastic team (both past and present), loyal customers and our panel of insurer partners have played an important part in the progress and success of the business. We now have an exciting future together as part of Aston Lark, who will support us in the coming years to further enhance our offering to clients and assist in developing our team."
"I would like to assure all our customers and staff of our continued dedication to providing the best service and look forward to sharing the broader business platform which this transition offers," added Galvin.