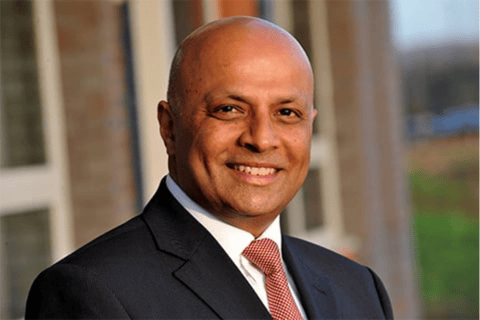 The Clear Group has today announced that Ashwin Mistry OBE (pictured) will step down as executive chairman of Brokerbility and Brokerbility Holdings Limited. The change is effective March 1st 2022 when Mistry will take up a new role as non-executive director on the operational board of the Clear Group.
Mistry, who helped found Brokerbility in 2006, has presided over the rapid growth of the insurance network, which hit the £700 million GWP mark in 2016. He first joined the insurance profession in 1978 with Guardian Royal Exchange and has long been recognised as a champion of the global role of the insurance industry, and the contributions of independent brokers. Mistry was president of the CII in 2014 and has been actively involved in a variety of reform initiatives – recently including the Insurance Growth Action Plan and the government's apprenticeship scheme.
Commenting on the news, Ian Stutz, CEO of Brokerbility noted that Mistry has been critical to shaping the identity of Brokerbility since its inception and has aided the network in becoming "a force to be reckoned with in the industry". He highlighted that Mistry's achievements and legacy can be seen across all aspects of the network.
Mike Edgeley, CEO of the Clear Group added: 'We are delighted that the group will continue to benefit from Ashwin's experience and insight in his role as non-executive director on the operational board of the Clear Group. At Clear we share his passion for investing in talent and his encouragement of the insurance sector to take the lead in the issues of the future, from climate and health to education and diversity.'
Mistry also commented on the news and highlighted that after 44 years in the industry, he feels it is time to move on. He said he looks forward to his non-executive role with Clear and that having handed over the reins, he will appreciate having the time to help move forward the debate on the strategic issues the industry faces.
"I have always believed that the insurance sector has undersold itself and its contribution to the economy," he said, "and I'll hope to continue to help to build the reputation of a truly great industry."