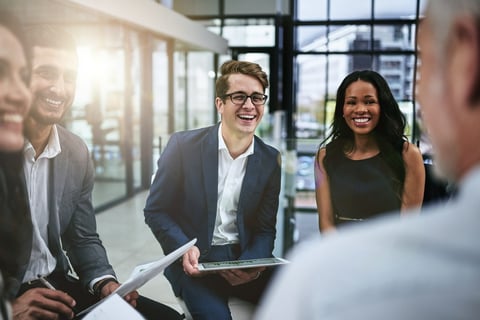 The Ardonagh Group is launching a new educational initiative to help empower current and future insurance professionals with leadership skills.
Formed in partnership with the non-profit Center for Creative Leadership (CCL), which specialises in leadership research and development, Ardonagh's new Ardonagh Academy will encompass six bespoke development programmes. It will utilise Ardonagh's extensive network of offices to connect regional talent with diverse insurance career pathways, and a paid internship programme and structured graduate scheme will begin in 2023, a release said.
Ardonagh also revealed that two of the new global courses will identify and develop intra and entrepreneurial skills of budding leaders, shaping them to be future C-suite members with "responsible leadership skills."
And in recognition of continued M&A activity, a coaching programme headed by Ardonagh development director and former Ireland rugby captain Rory Best and human strategist Bo Mills is being offered. The programme will help accelerate the collaboration and integration of newly formed leadership teams within the company.
"We believe Ardonagh has been able to grow effectively because our businesses are powered by people who want to leave their projects, teams and clients better than where they found them," said Ardonagh group chief executive David Ross. "This is sustainable leadership at its core and launching Ardonagh Academy is our public commitment to seek out and develop the talented individuals to take this mindset into the future for the benefit of our industry and our clients."
Ross added that Ardonagh wants to "harness the unrivalled collective of experiences" the company has, learn from its successes and failures, as well as support a connected and diverse group of leaders to do their best.
"As one of the world's leading independent brokers, it is our responsibility to ensure no-one ever leaves Ardonagh through lack of opportunity and support," the chief executive said.